Week at a Glance 6/27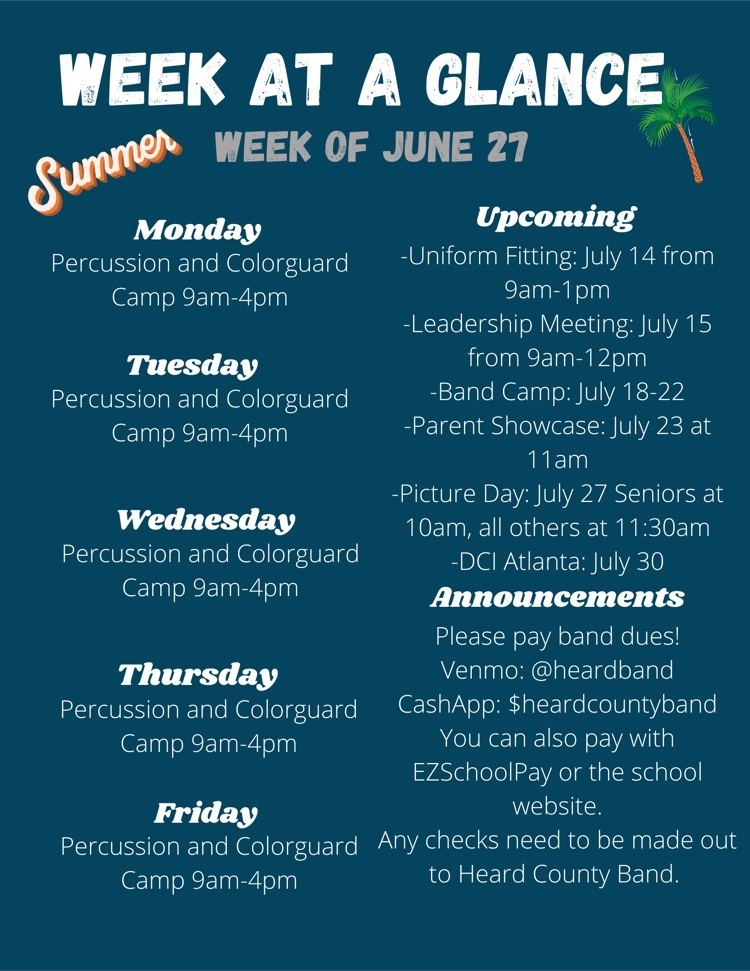 Week at a Glance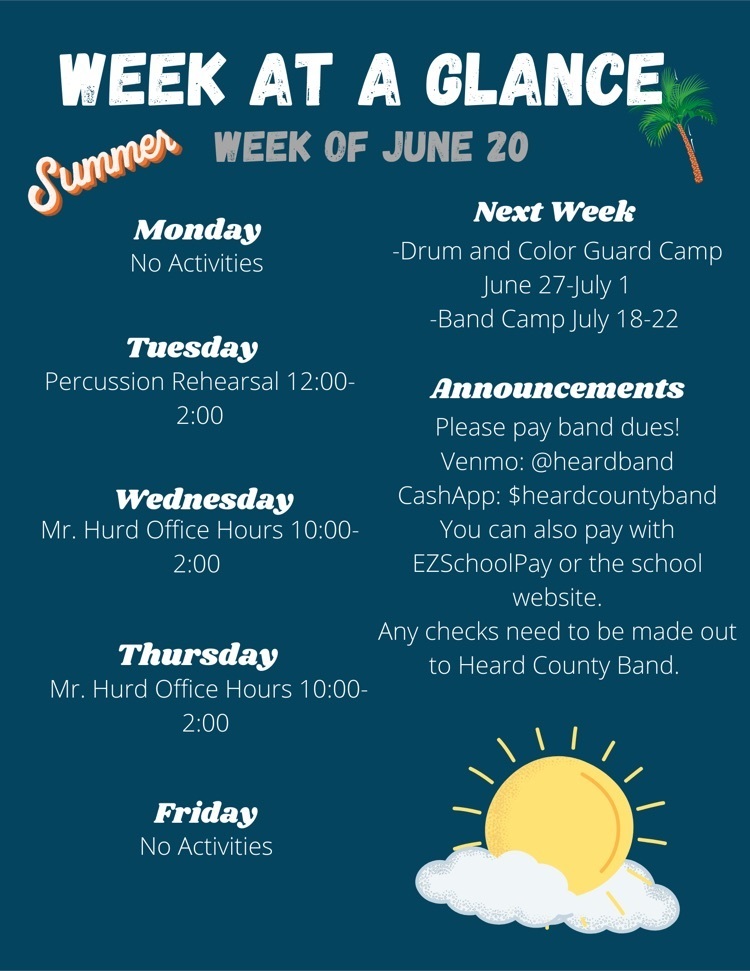 Week at a Glance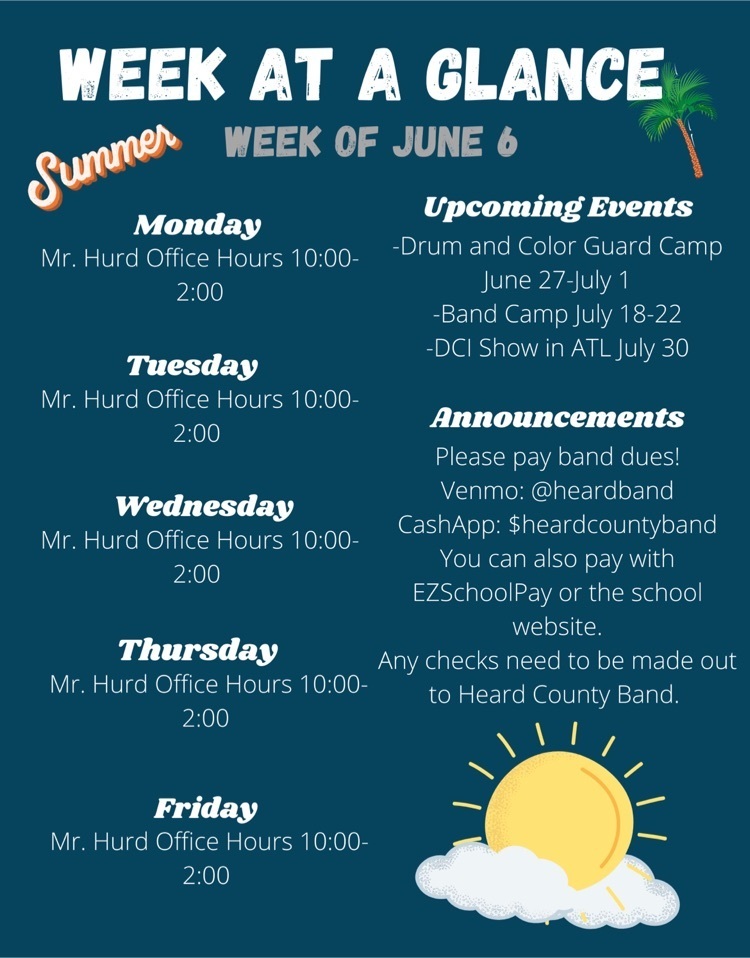 Week at a Glance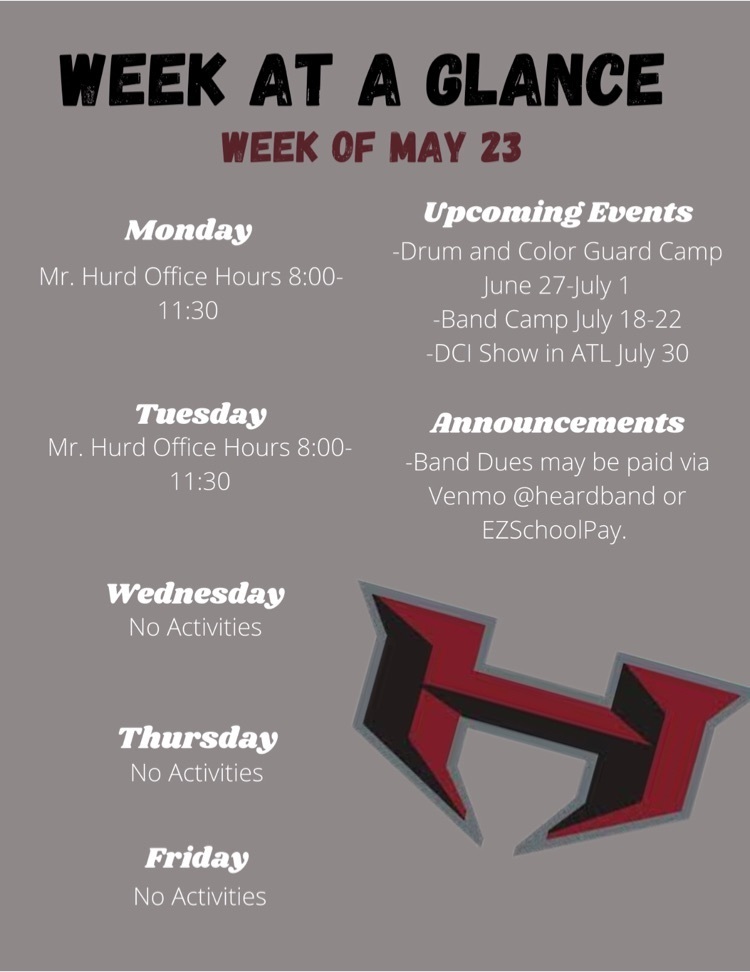 Week at a Glance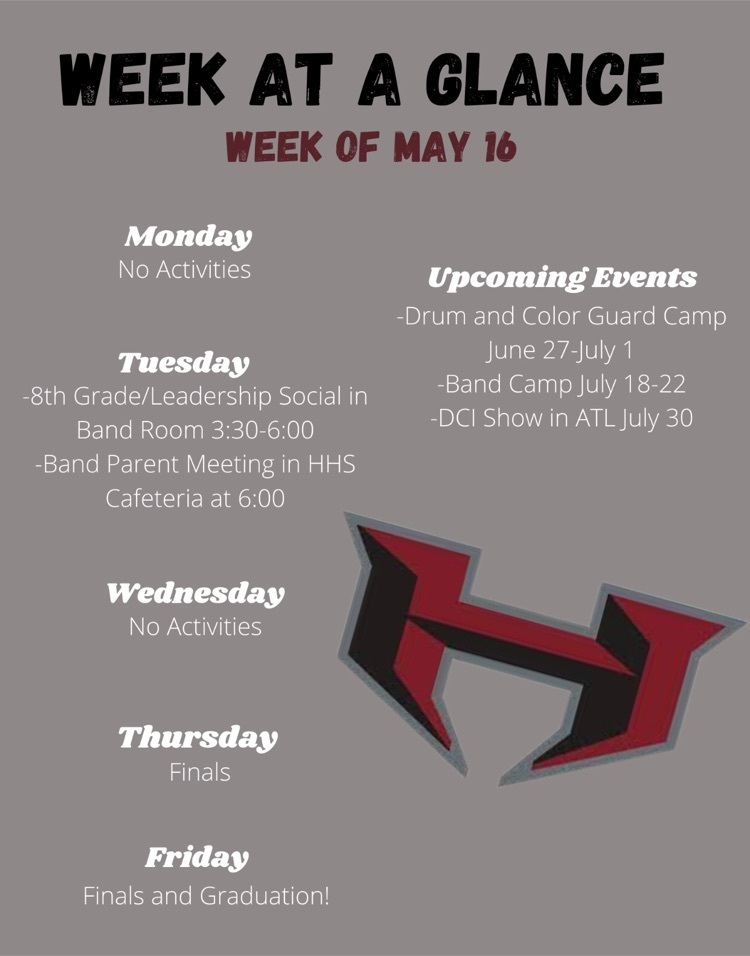 Congrats to all! The 2022 Heard County Color Guard: Simone Acosta (Captain) Maddie Parks (Captain) Courtney Oliver Adrianna Hollingsworth Milo Steen Emma Bowen Alex Swett Molly Moreland Avaleigh Adcock Aimee Layson Kira Baker Autumn Githens

2022 Percussion Section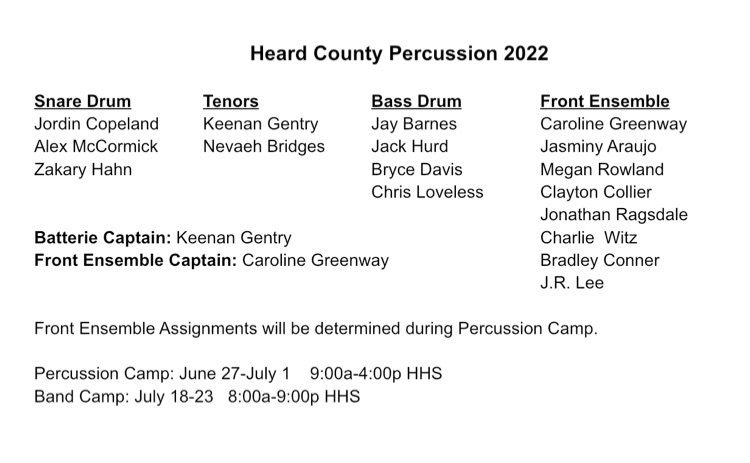 Week at a Glance 5/9

Band Concert 5/3 6pm GPAC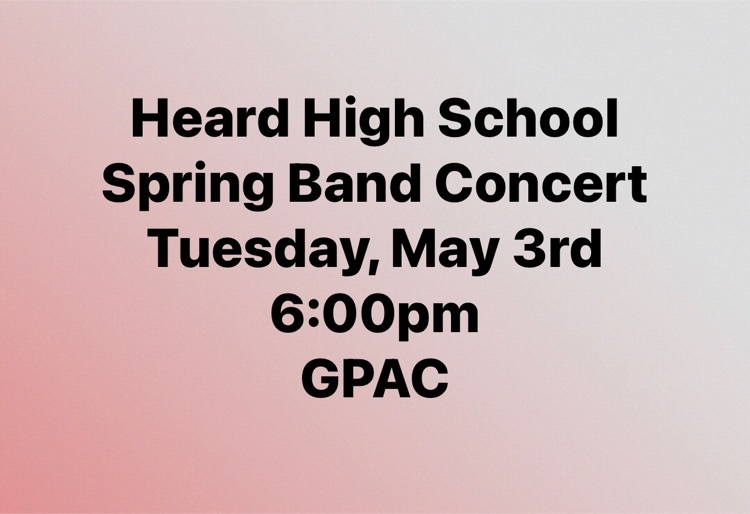 Week at a Glance 5/2

Week at a Glance 4/25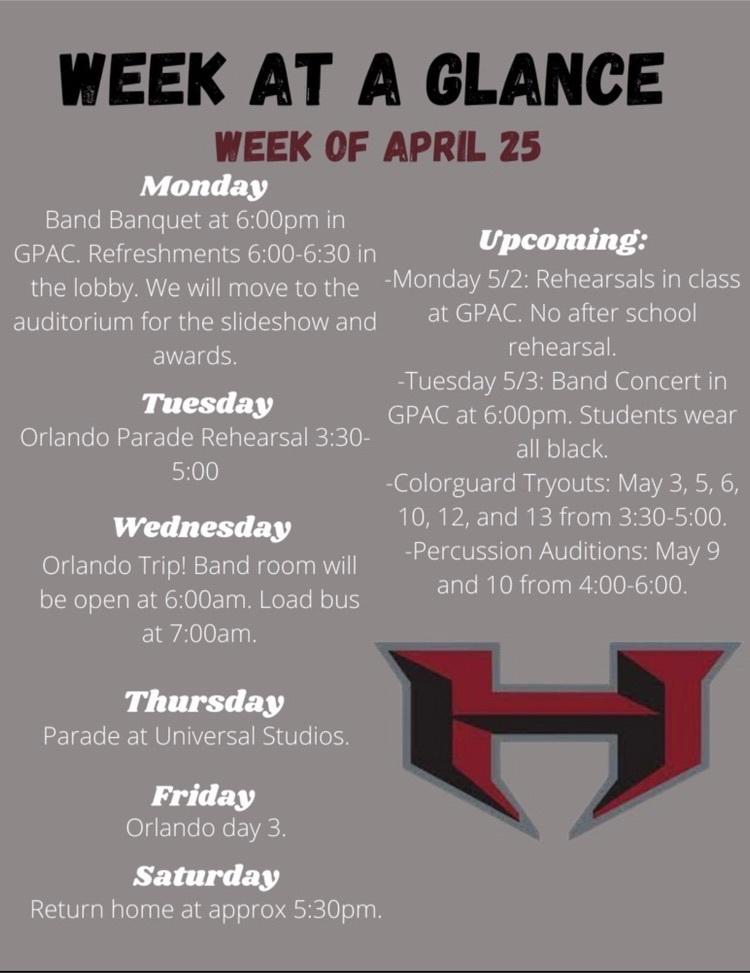 Week at a Glance 4/18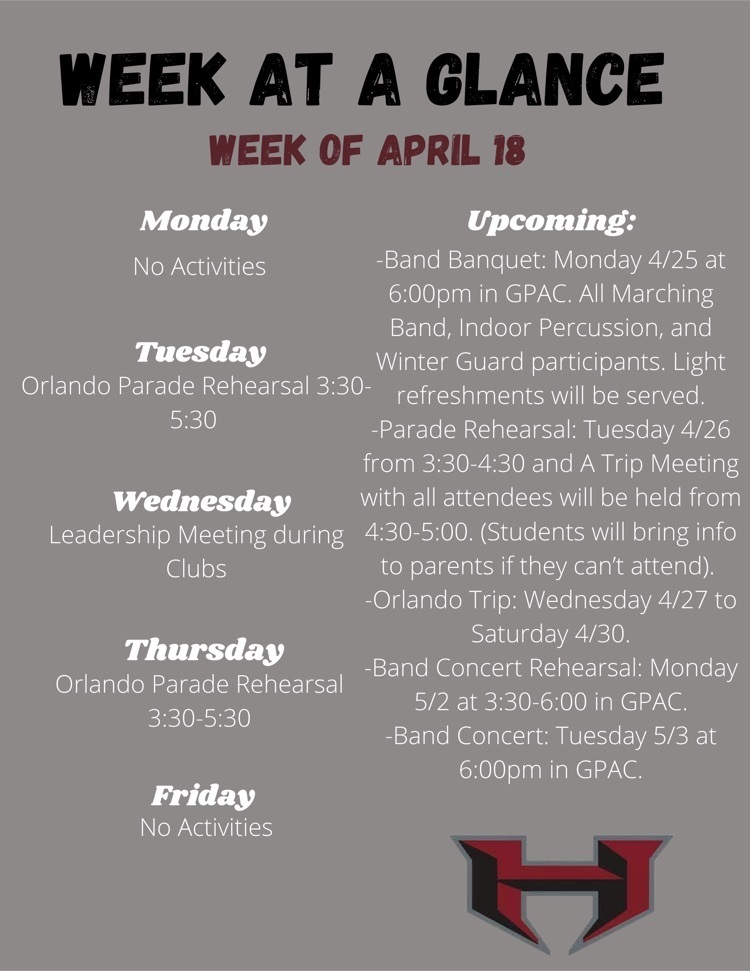 Week at a Glance 4/11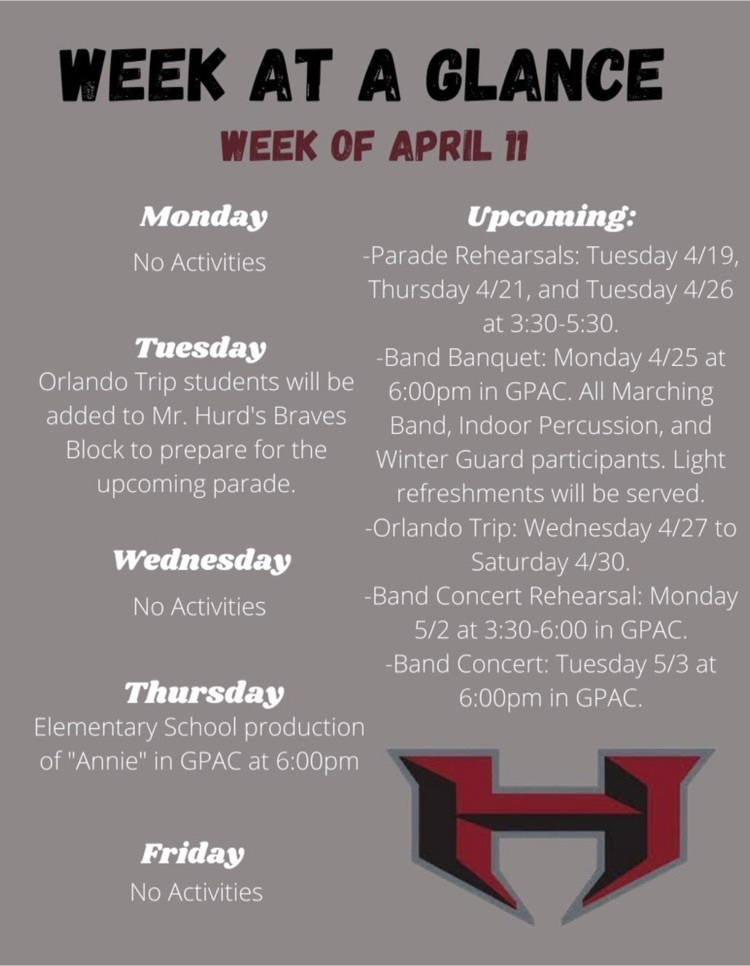 As we wrap up our winter season and start planning for fall, we look to name new leadership for the upcoming year. Shelby Shavers and Kaylee Warren have been exceptional color guard captains for the past few years and we hate to see them go. That being said, we are happy to name our Color Guard Captains for the 2022 Marching Braves: Simone Acosta and Maddie Parks. We're excited to see them lead the guard and can't wait for the season to start! Anyone interested in auditioning for Color Guard may sign up at the following link:
https://docs.google.com/forms/d/e/1FAIpQLSdH-UGrvheVMp7_ZriHrr3iYqYkneYKVcJLa87YAiV5lf9AKg/viewform?usp=sf_link
Auditions will be held at the middle school the Tuesday, Thursday, amd Friday of the first two weeks in May (May 3, 5, 6, 10, 12, & 13) from 3:30 to 5:30. We will meet in the middle school band room.

The Heard County Winter Guard traveled to Championships this weekend in Chattanooga. This was their final competition this season, and they placed 4th in their class. We're very proud of all the hard work and time these members have put in the past few months. We will miss our Seniors, Shelby, Kaylee, and Emily, but wish them well in the next chapter in their lives. Looking forward to the fall and next year's winter season!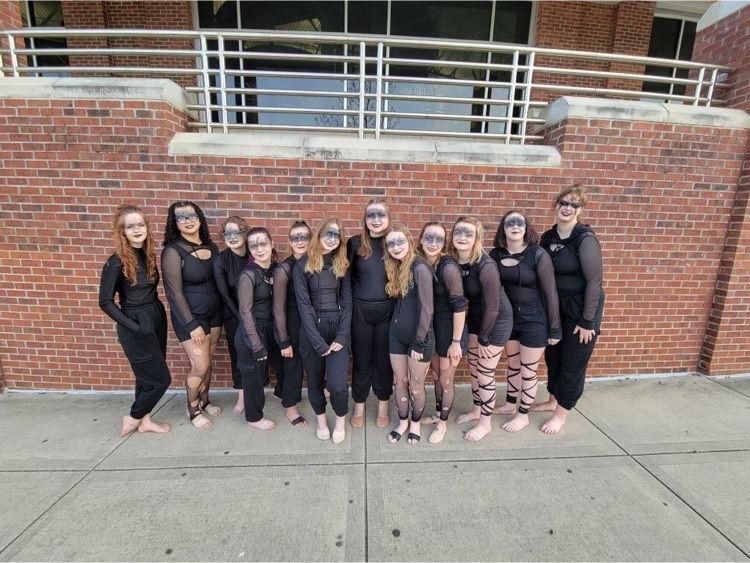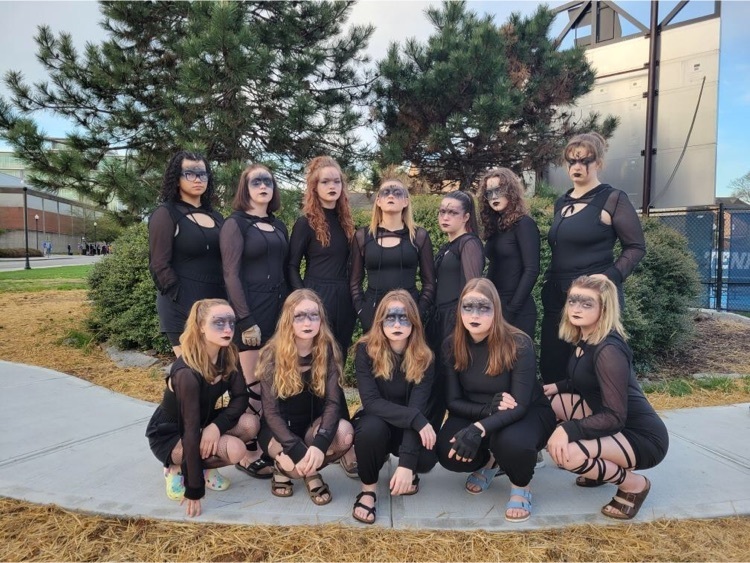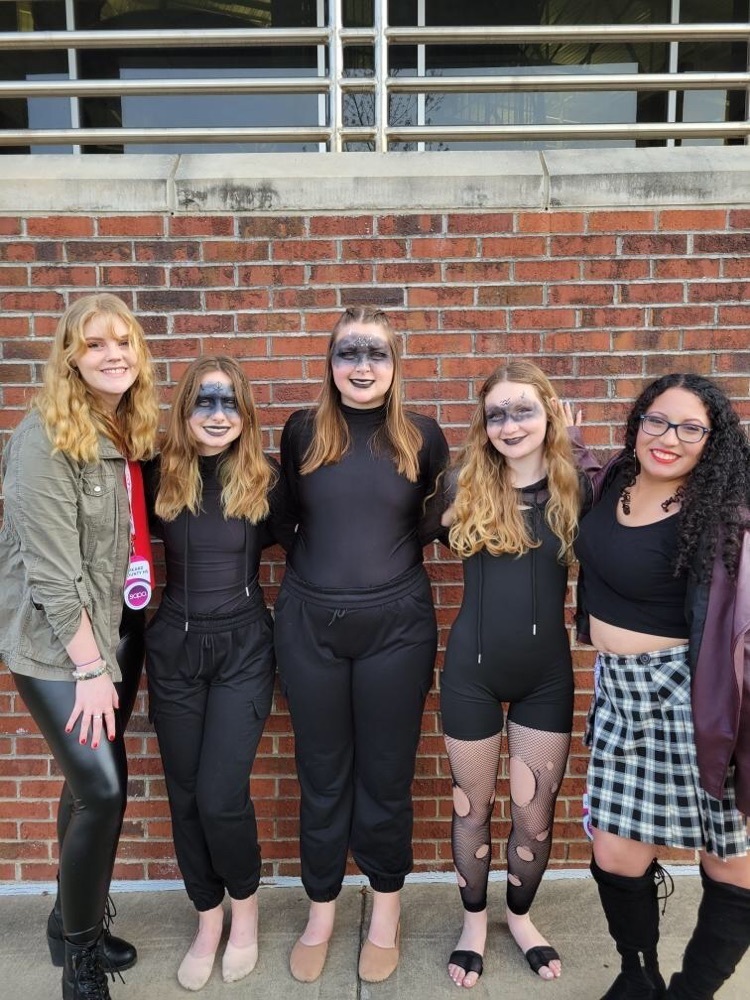 Week at a Glance 3/28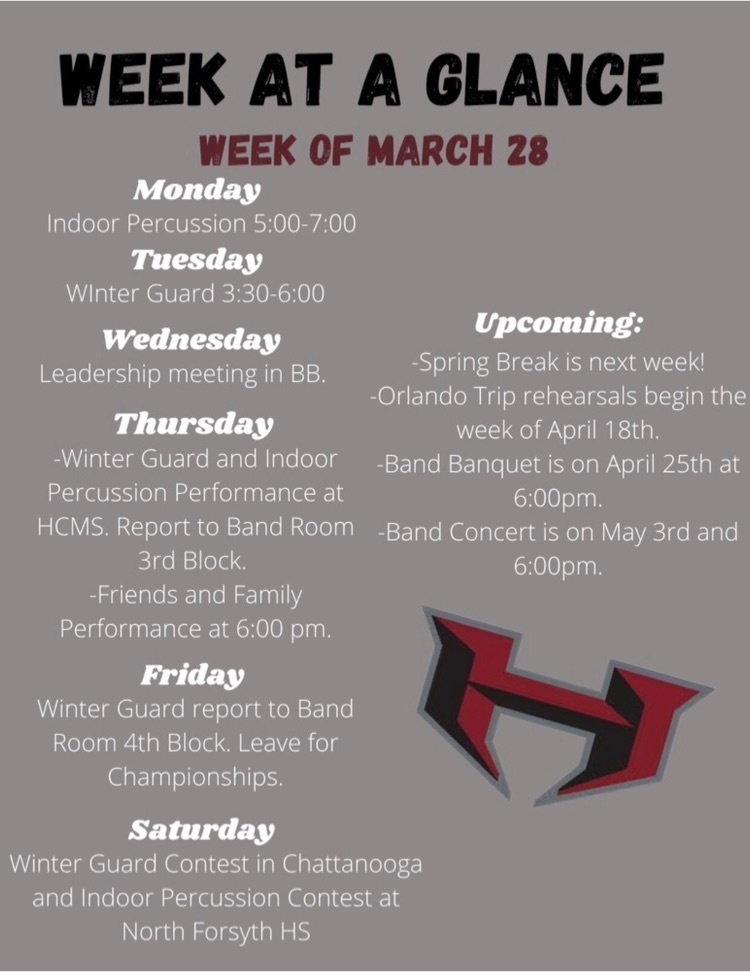 The Heard County Winter Guard just received 1st Place out of 14 schools in the SAPA Competition at Chattahoochee HS. This is an amazing victory for this wonderful group of people! Go Braves!

Week at a Glance 3-14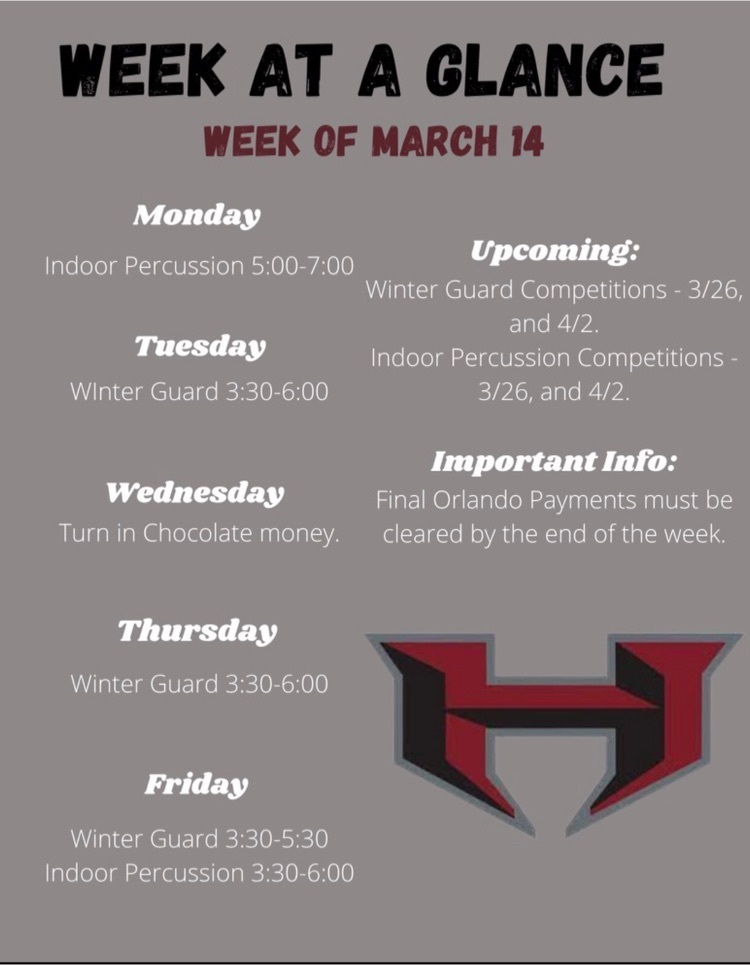 The Heard County Winter Guard competed in their second competition this weekend, scoring a 73.78 and placing fourth. They will take their show, "Here We Are," to one more competition and championships this season.

Week at a Glance 2/28