Week at a Glance 9/25

Week at a Glance 9/18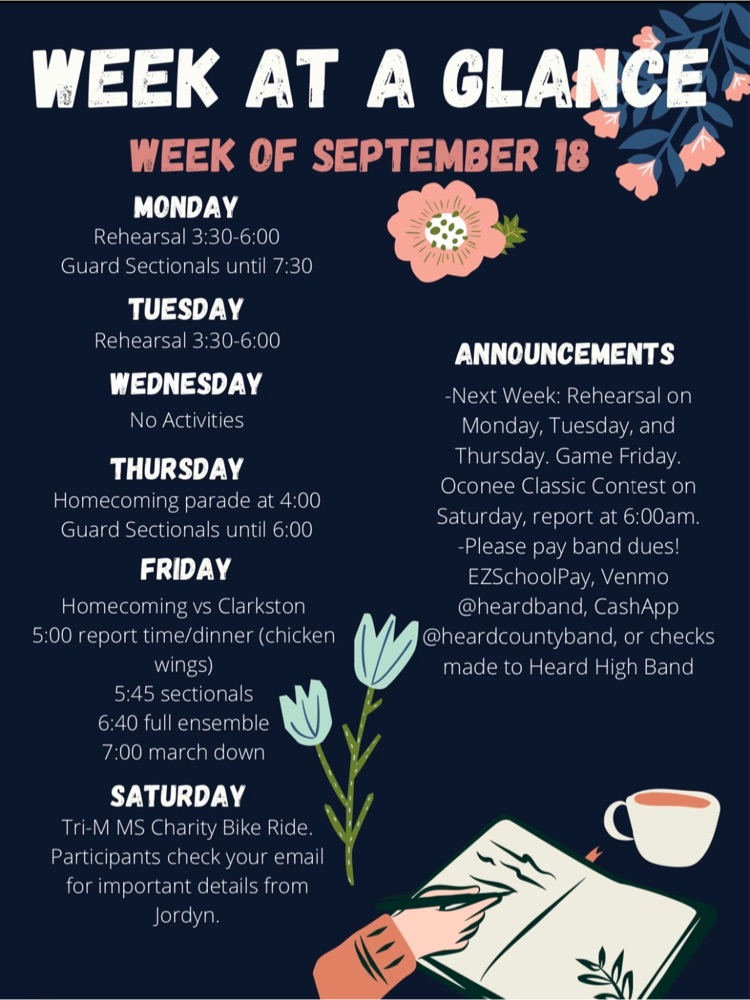 Week at a Glance 9/11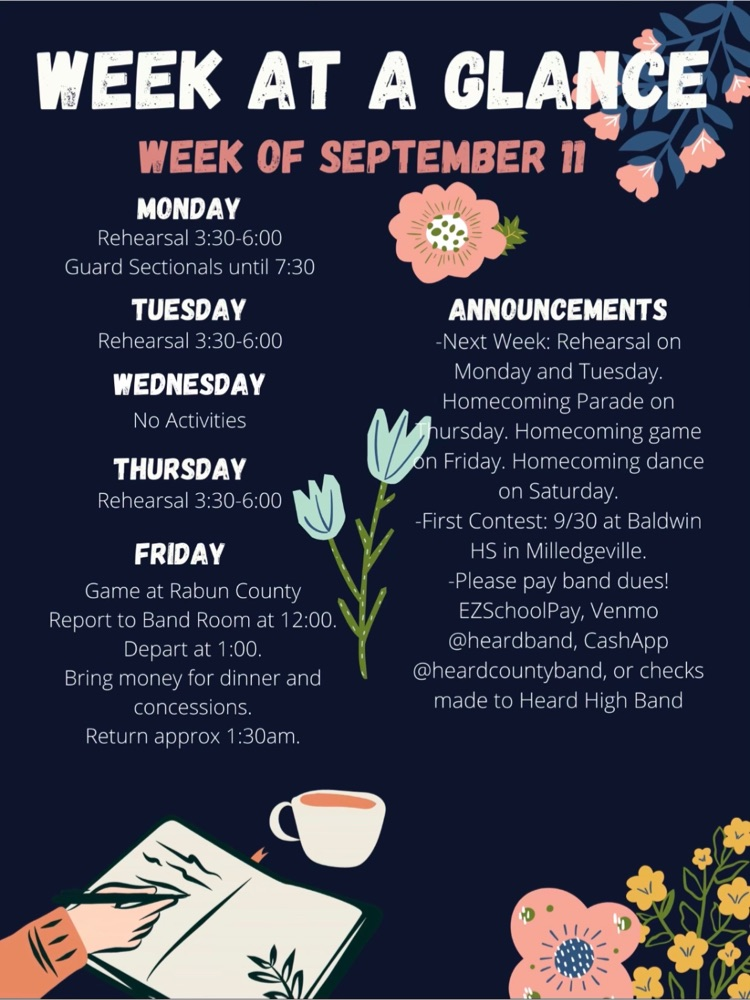 Week at a Glance 9/4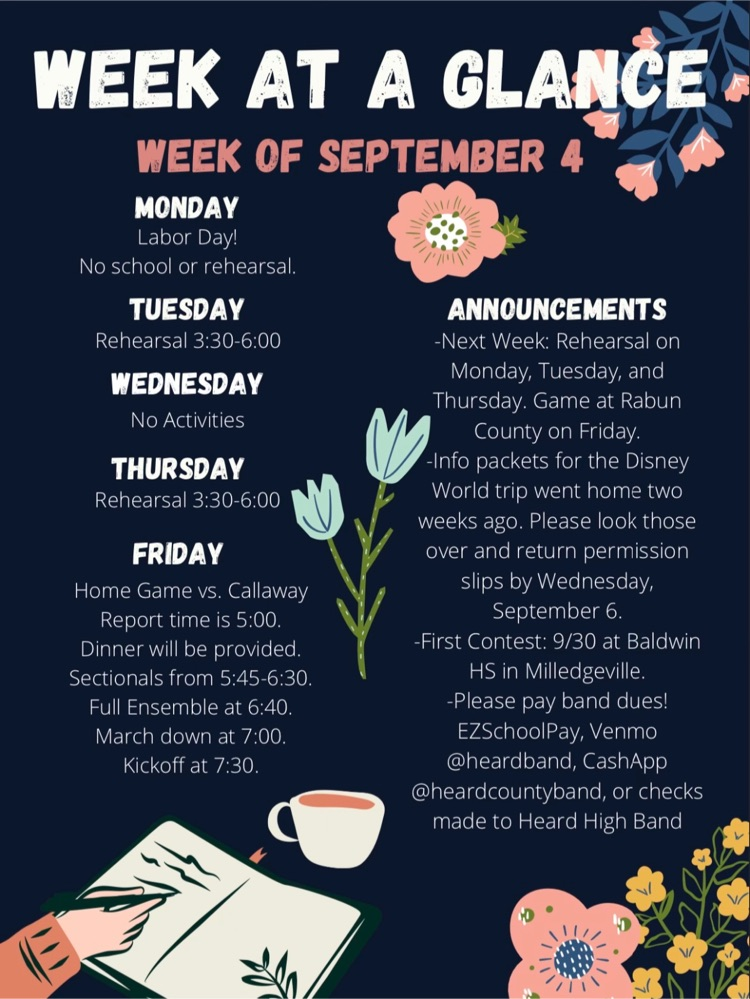 Week at a Glance 8/28

Week at a Glance 8/21

Week at a Glance 8/14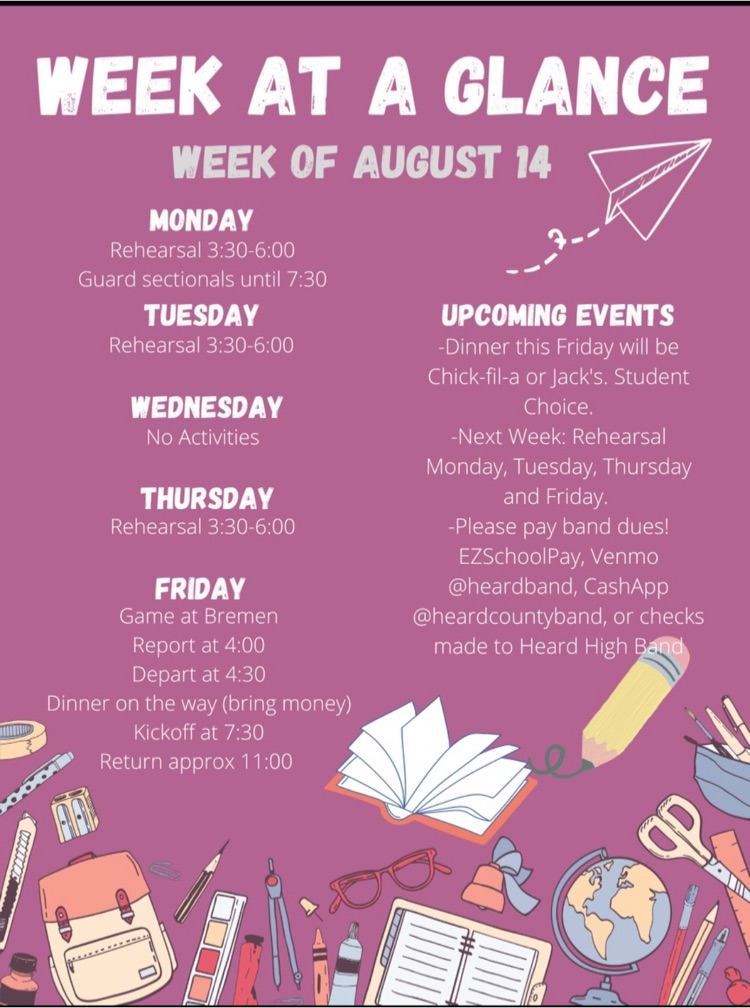 Week at a Glance 8/7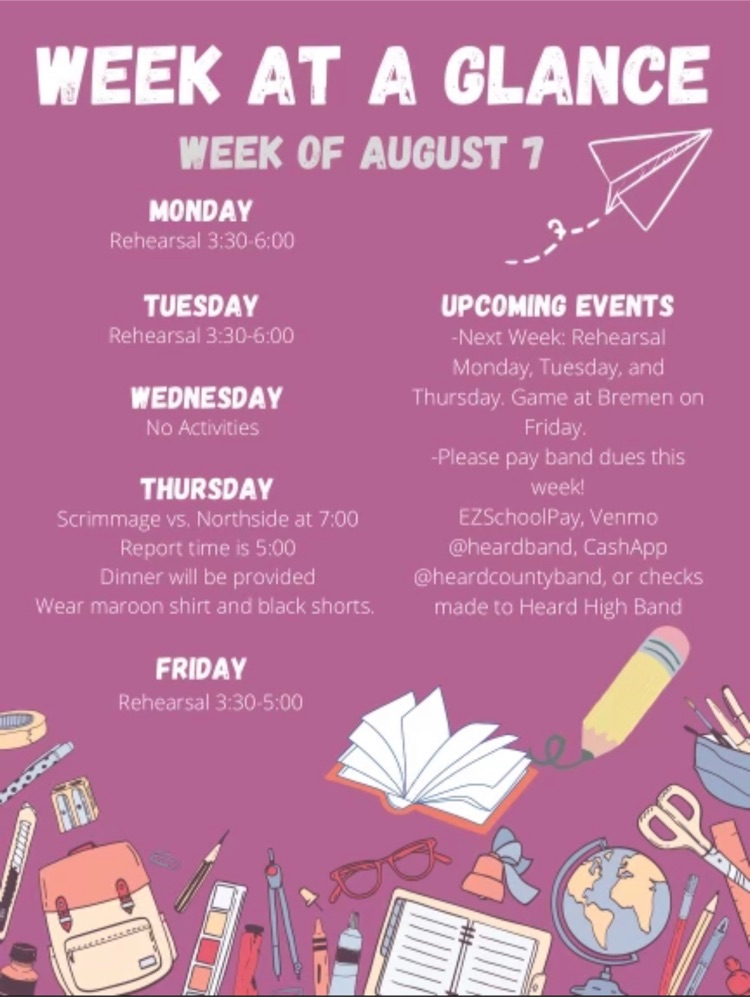 Visit hcomusic.org/events for all Aug/Sept rehearsals and performances.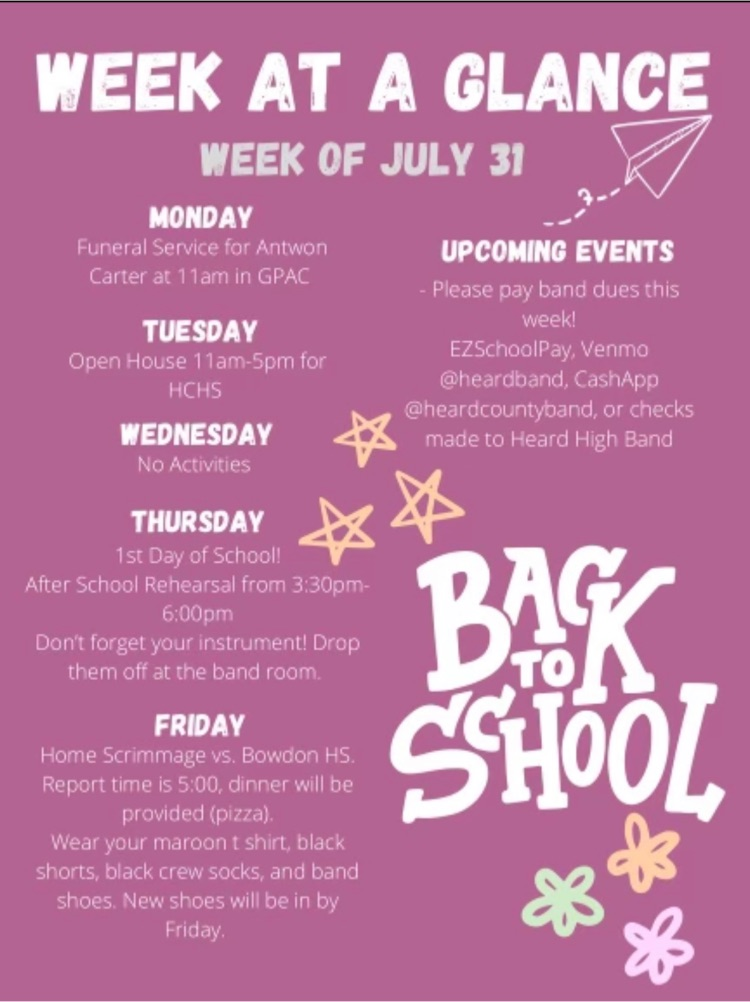 Thank you to the Heard County BOE for ensuring that our program continues to thrive!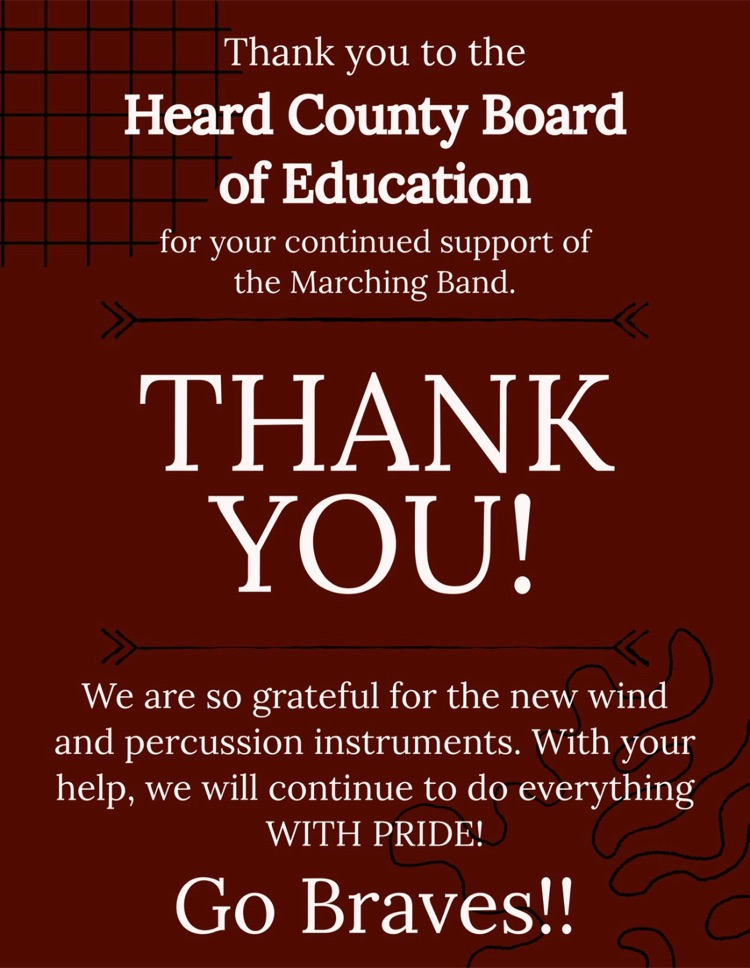 Week at a Glance 7/24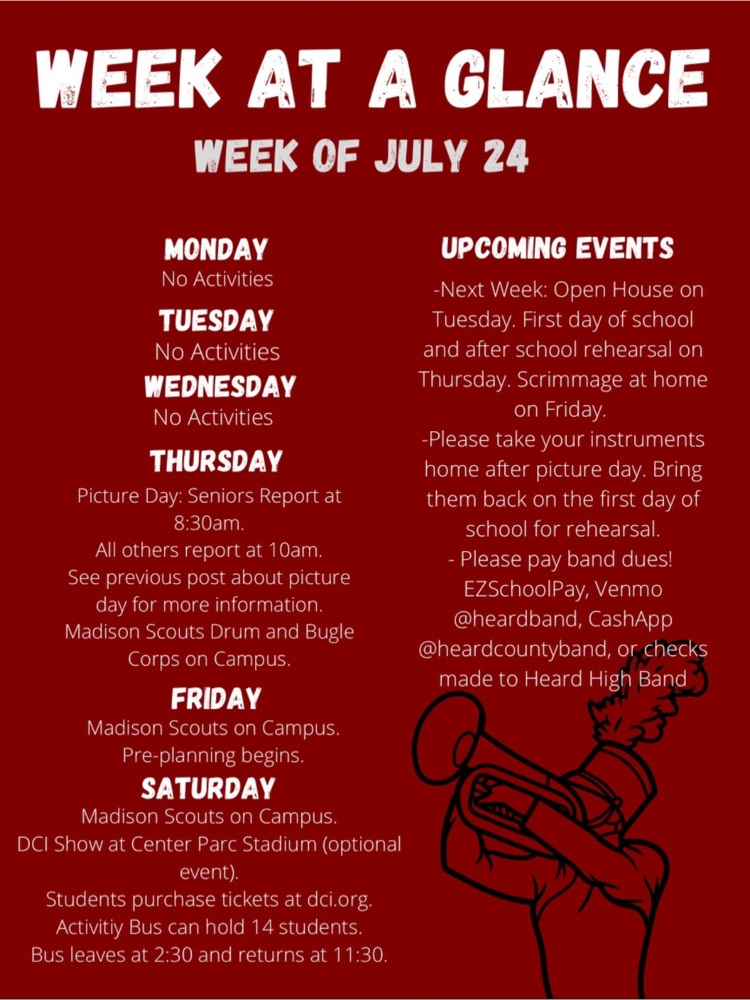 Preview Show Canceled due to Weather: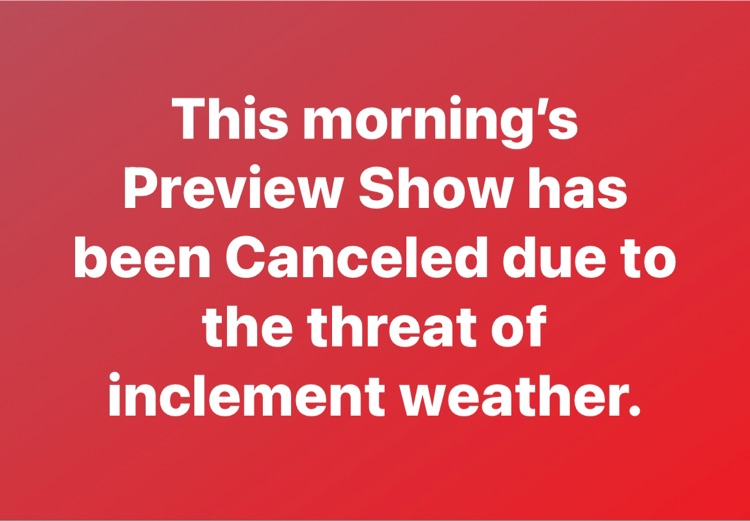 Important Information regarding Picture Day 7/27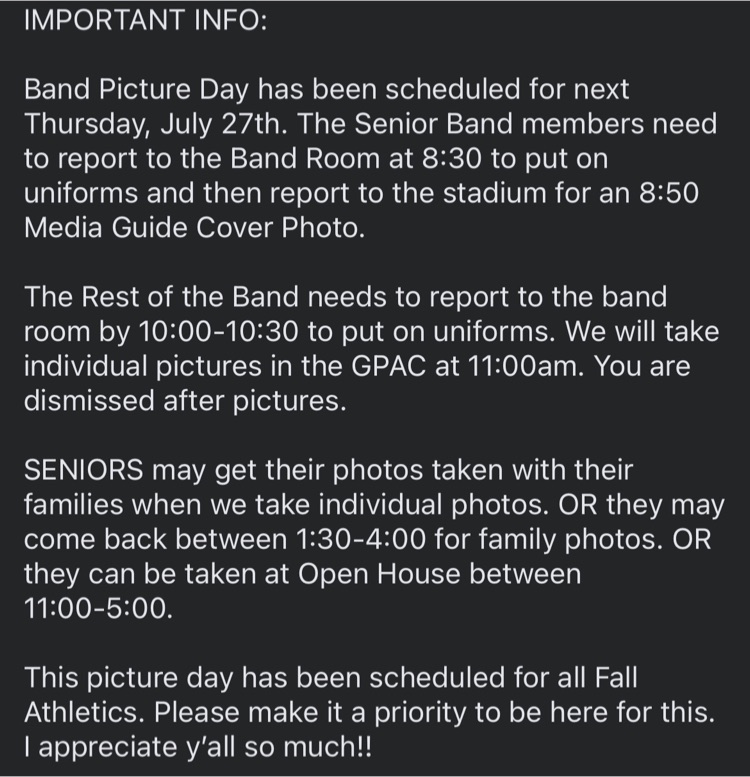 Band Camp Week at a Glance!

Band Camp Spirit Days and Mandatory Fun Activities!!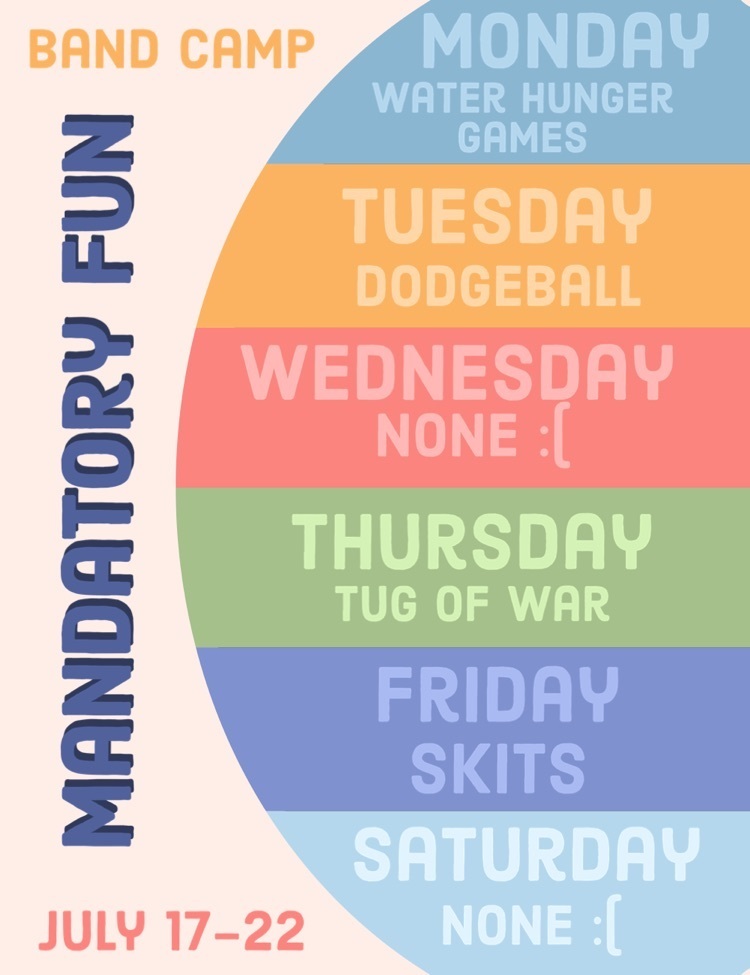 I'm excited to announce our 2023 Field show, "This is Not an Exit," featuring original music by Michael Miller and Cole Williams. This is going to be a great show!!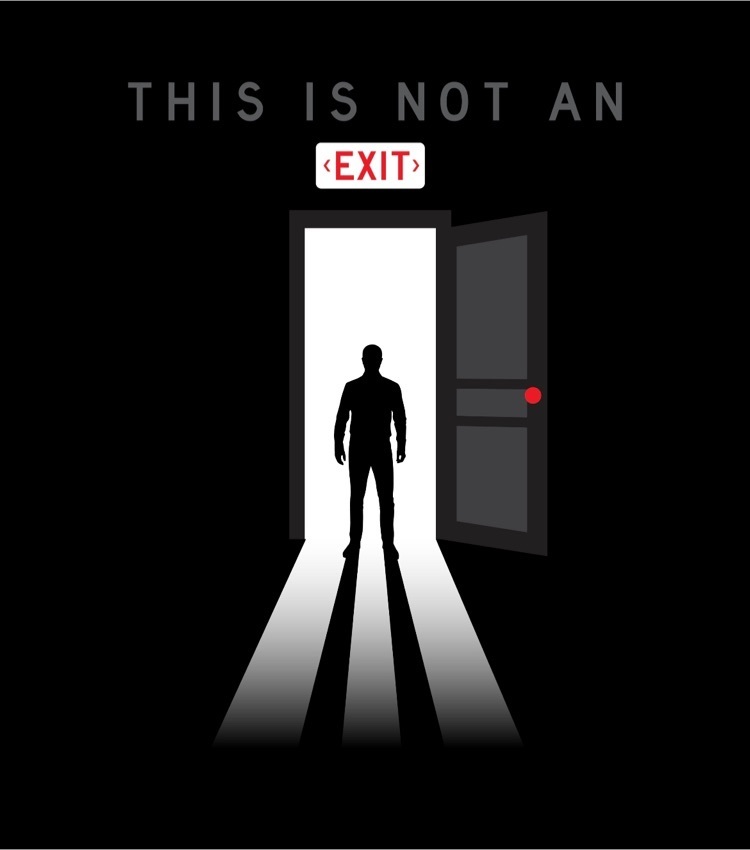 Week at a Glance 6/26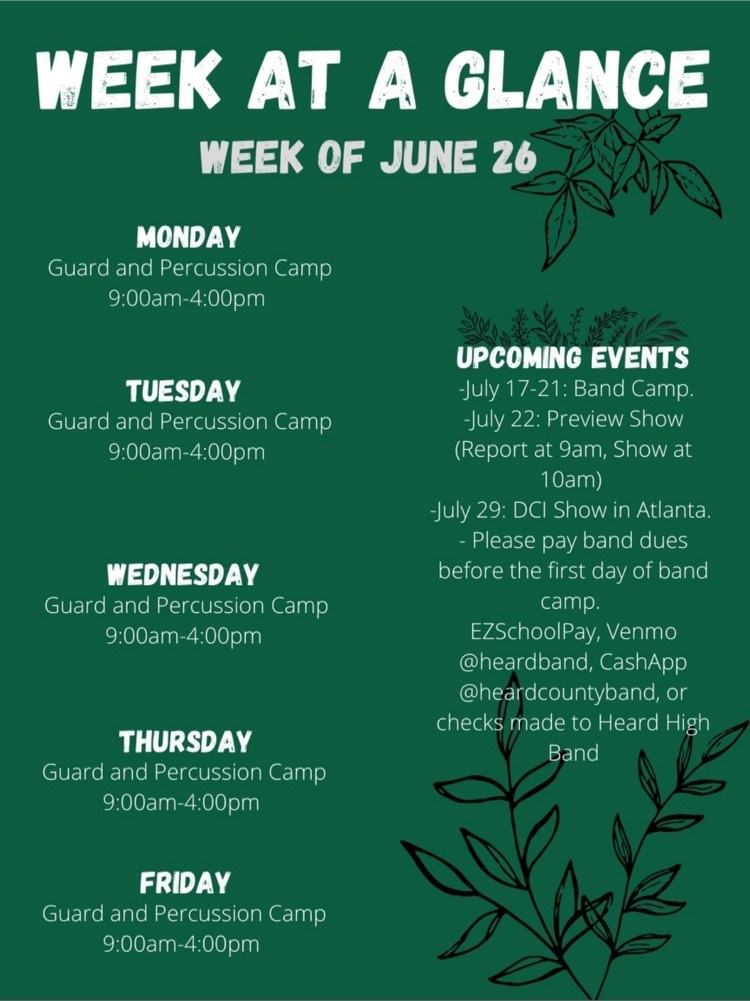 Week at a Glance 5/29

Week at a Glance 5/22