Week at a Glance 11/14

Week at a Glance 11/7

Old South Southeastern Marching Festival Drum Major: Superior Color Guard: Superior Percussion: Superior Overall Band: Superior 2nd Place Class A Overall Band 1st Place Class A Color Guard 1st Place Class A Percussion Percussion scored High Drums in Silver Division Color Guard won 1st Place in All 3 Band Contests this Season. All Captions scored Superior Ratings in all 3 contests this year. It's a Great Day to be a Marching Brave!

Happy Halloween from the Marching Braves!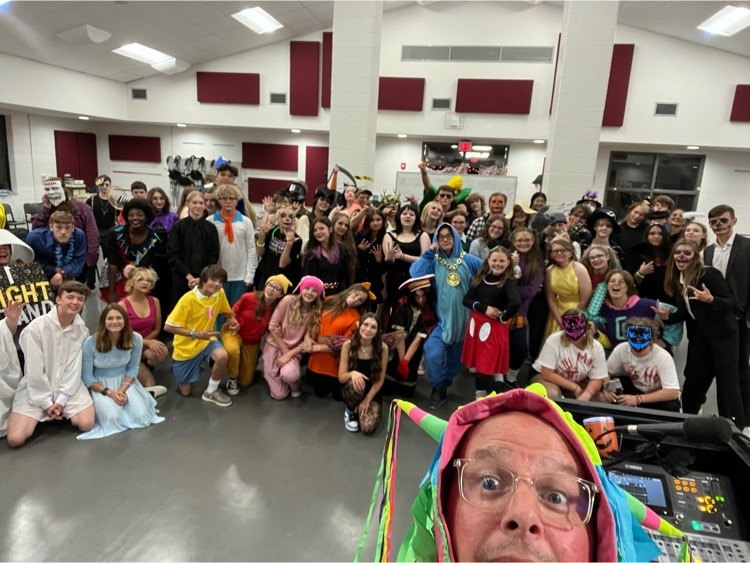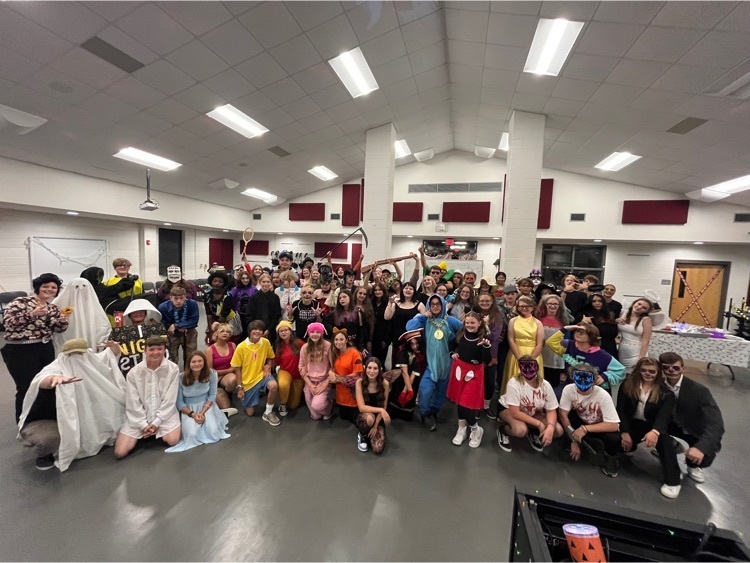 Week at a Glance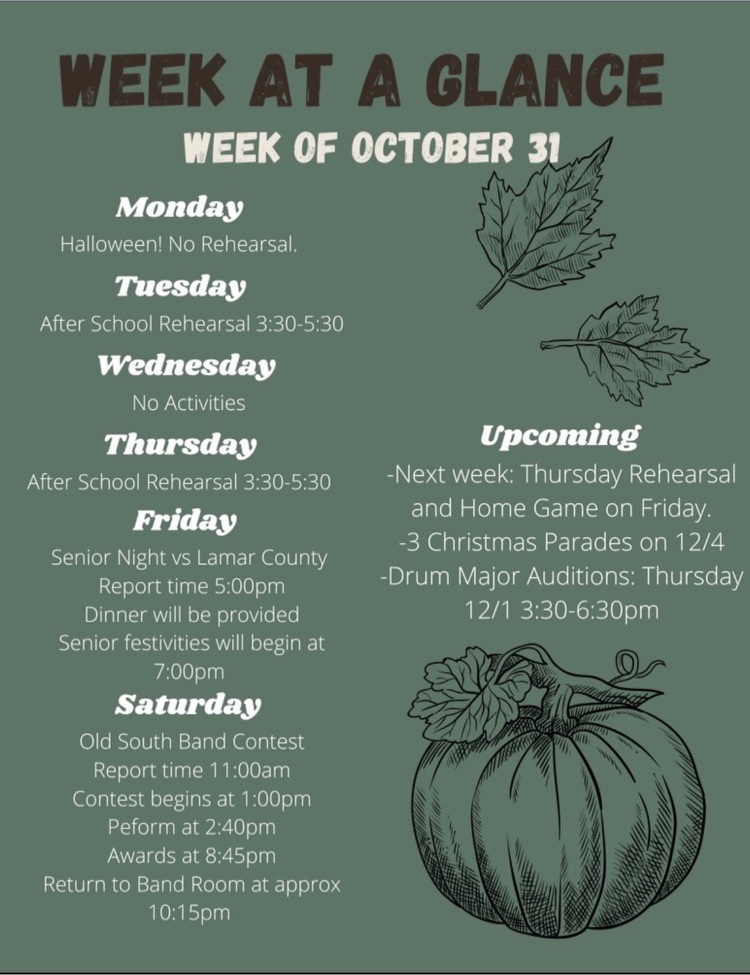 Congratulations to the Marching Braves! Heart of Georgia Marching Invitational Warner Robins High School October 22,2022 Class A Competition Superior Ratings for Band, Drum Major, Color Guard, and Percussion. 1st Place Color Guard 2nd Place Percussion 1st Place Band Class A Champs!! Go Braves!

Week at a Glance 10/17 Edit: Christmas Parades are 12/3

Week at a Glance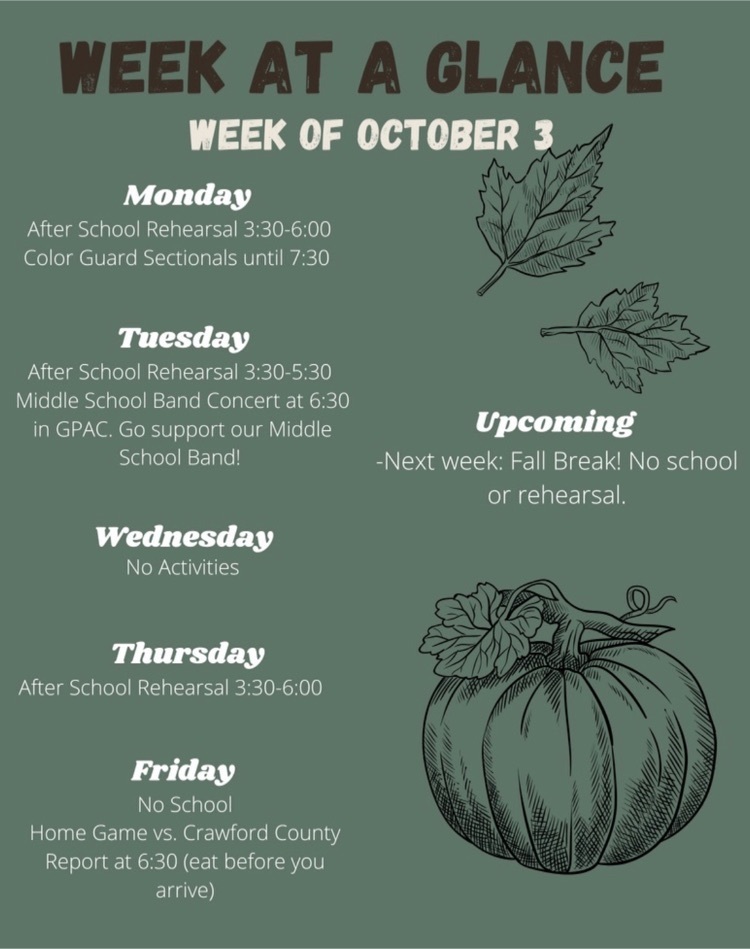 Super Bowl of Sound Central Carroll HS 10/1/22 (First contest of the season) Show theme is "Side Show" Class A Superior Ratings for Color Guard, Percussion, Drum Major, and Overall Band 1st Place Color Guard 1st Place Percussion 3rd Place Drum Major 3rd Place Band It's a great day to be a Brave!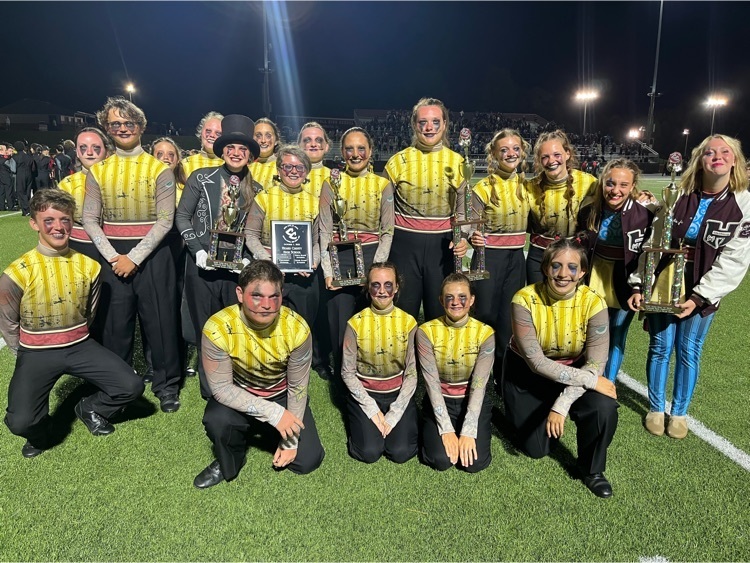 Week at a Glance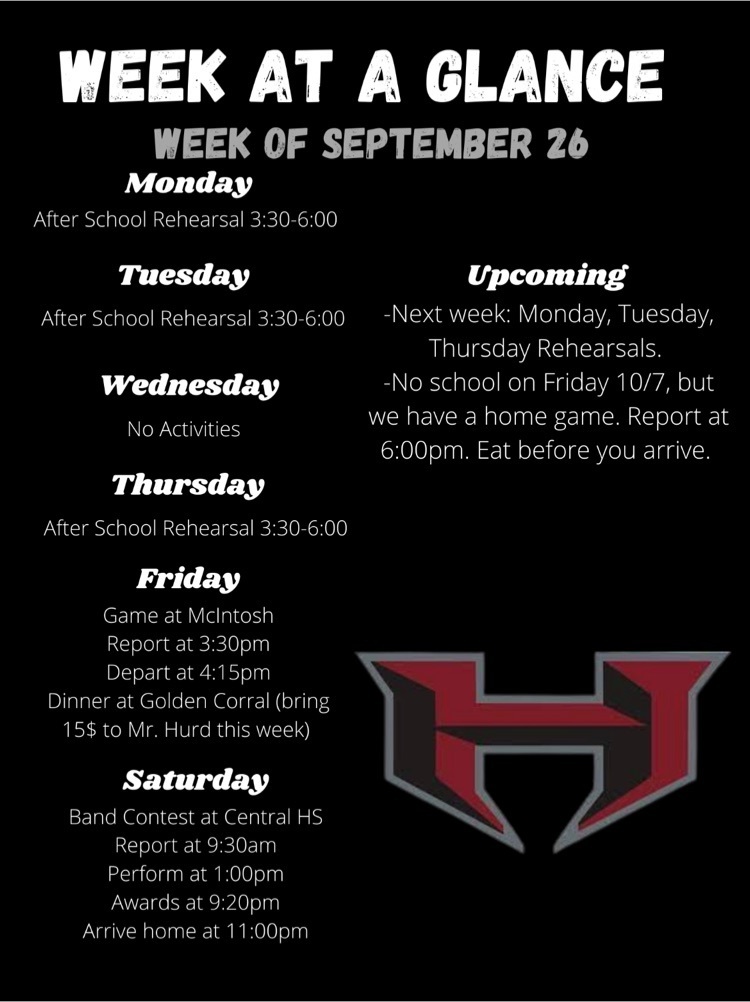 Week at a Glance 9/19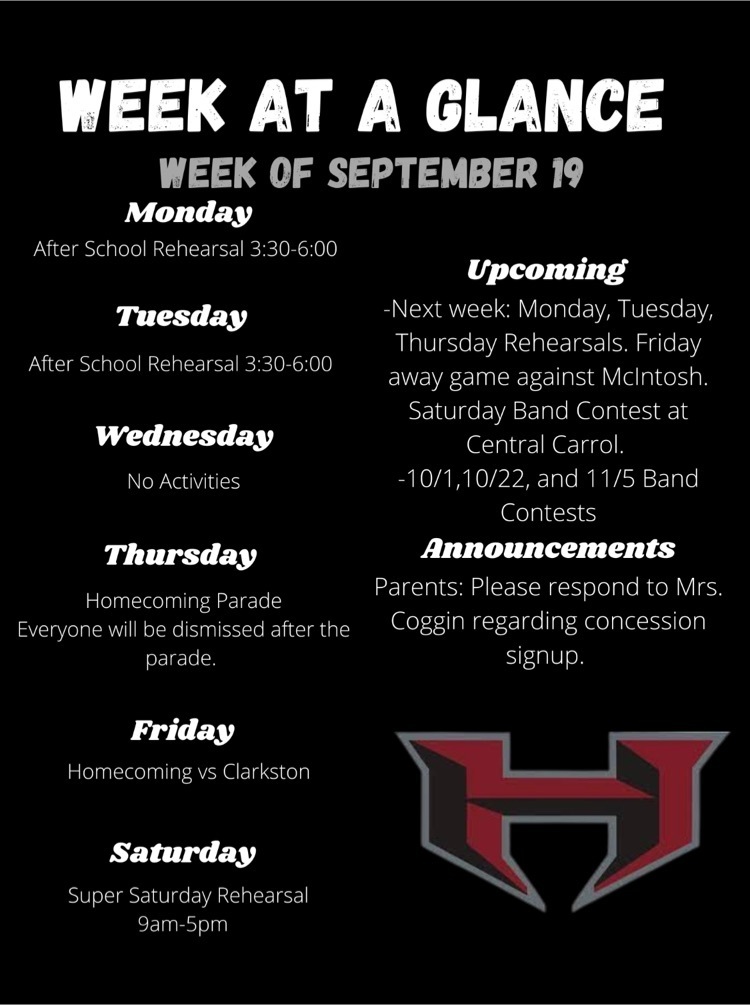 Week at a Glance 9/12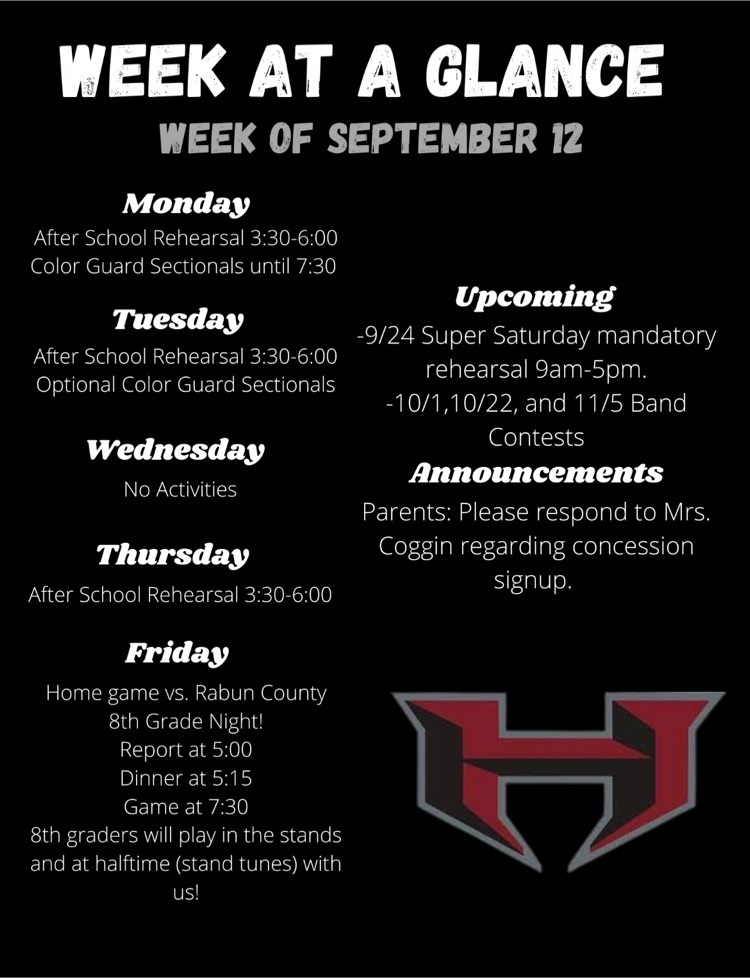 Week at a Glance 9/5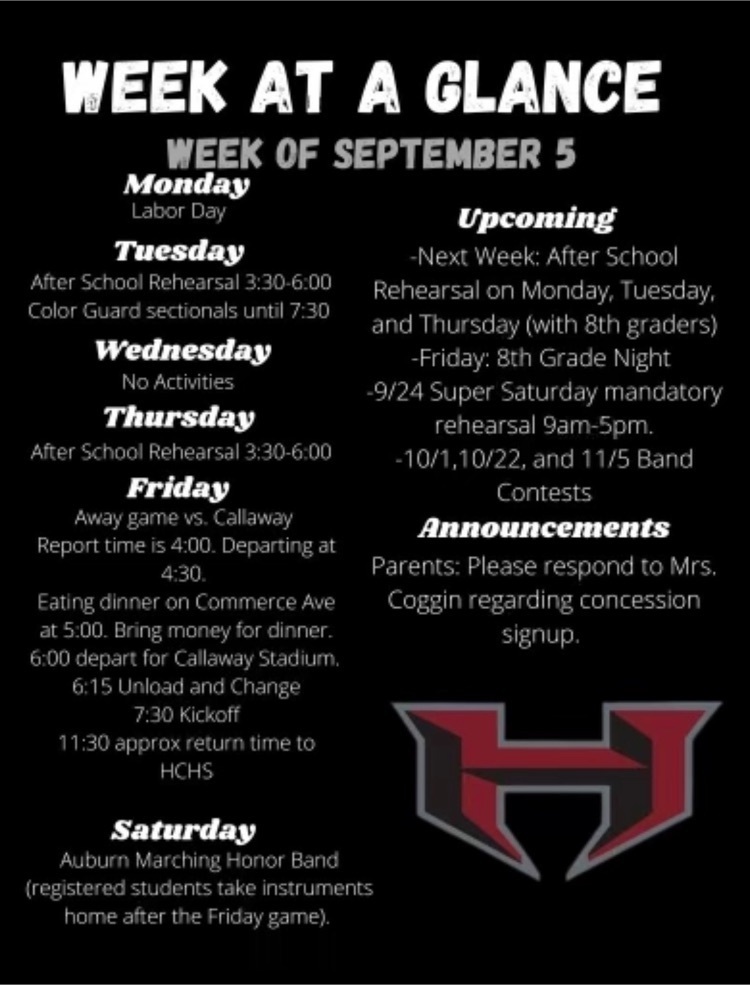 Week at a Glance 8/29

Week at a Glance 8/22

The Percussion Class is working hard on their upcoming performance of "Side Show."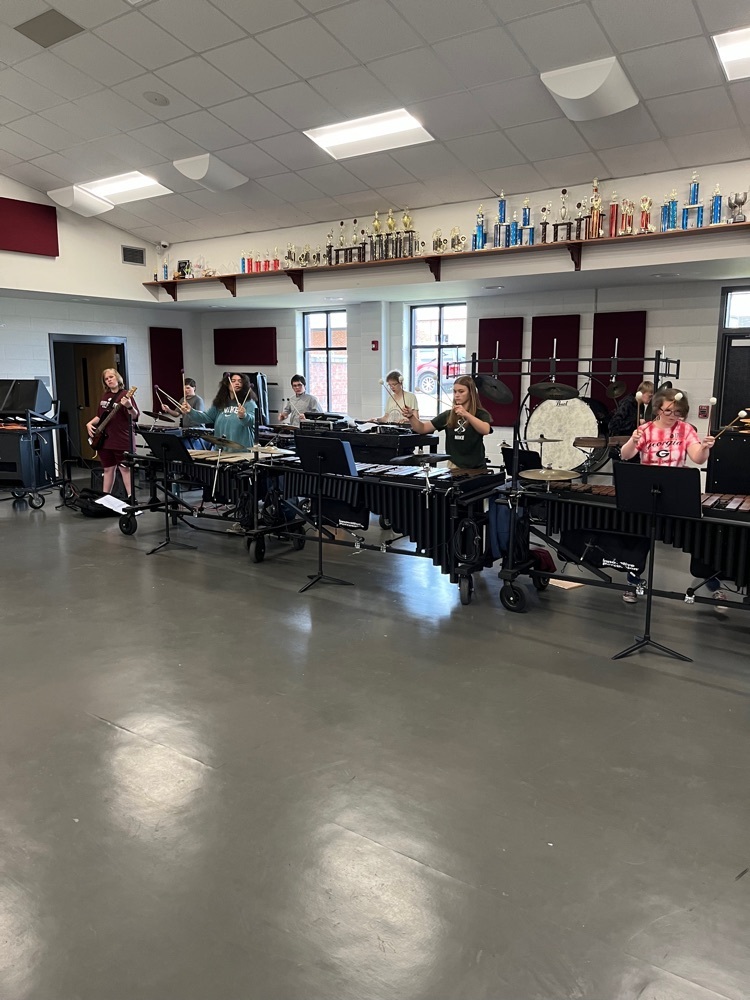 Week at a Glance 8/15

Week at a Glance

We're very proud of our Heard County Drumline. They put on a solid performance this weekend at the Atlanta Braves Trophy Tour and Drumline Exhibition and brought home some hardware! The drumhead is signed by the Heavy Hitters and several Atlanta Braves players. We appreciate all of the support from our friends, family, and all of #onebravenation.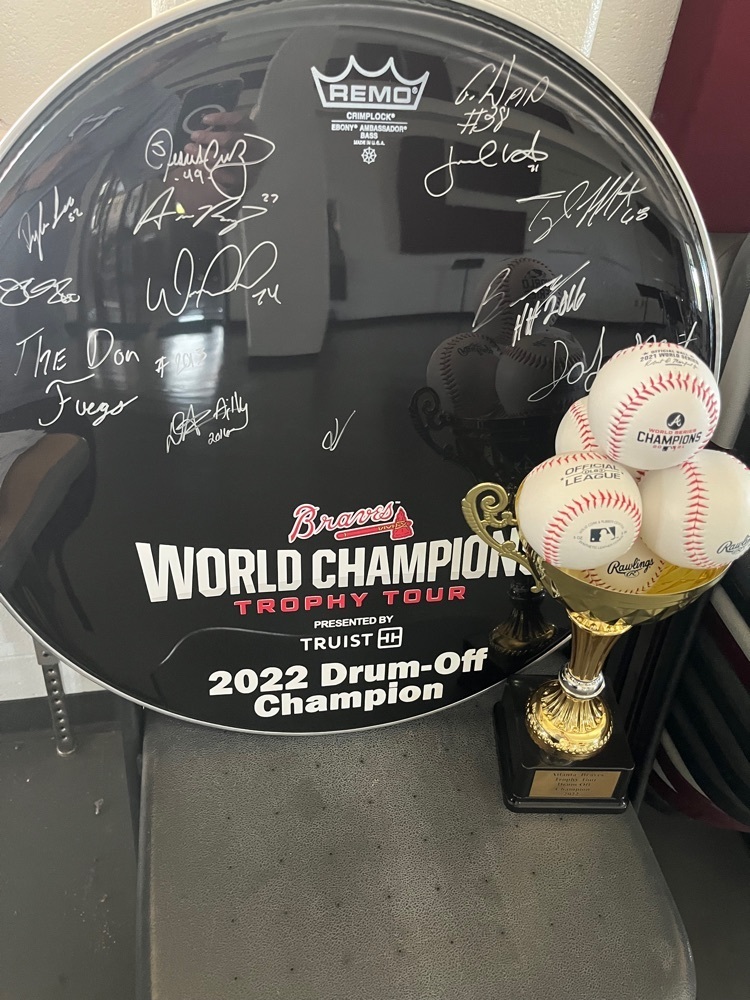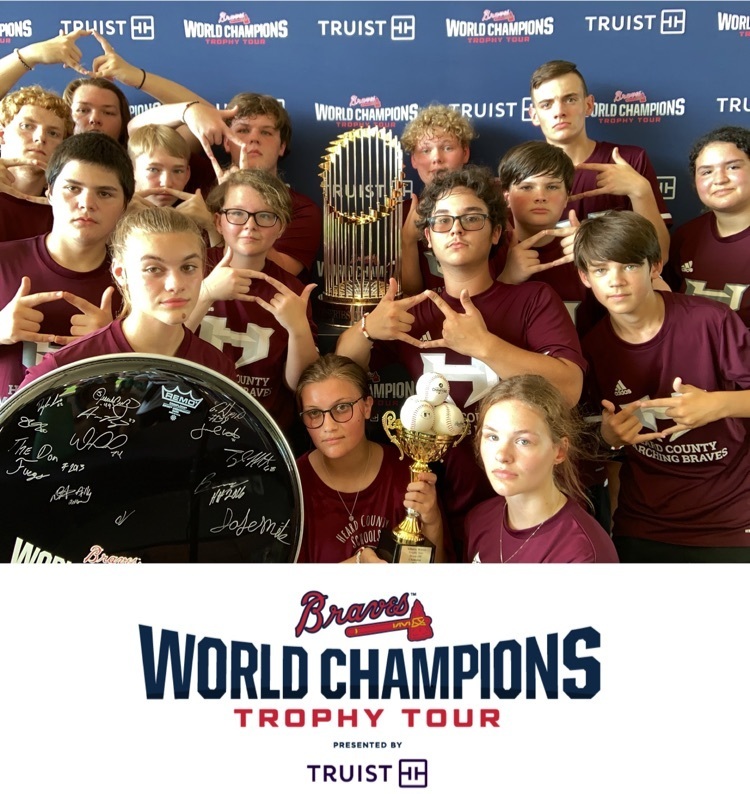 Week at a Glance