Week at a Glance 9/12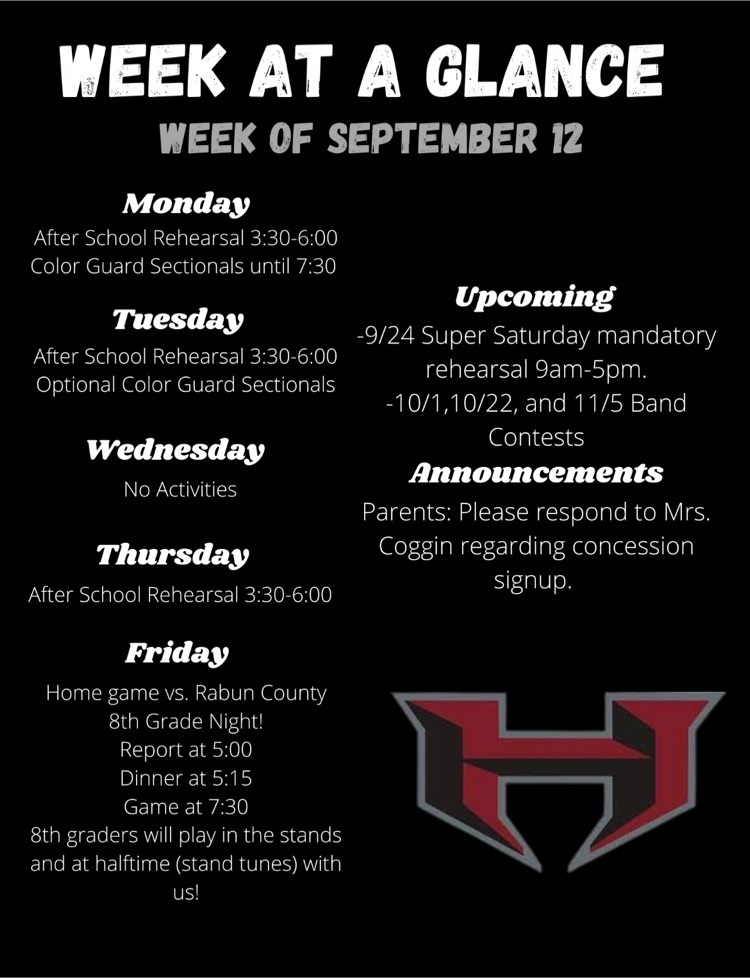 Week at a Glance 9/5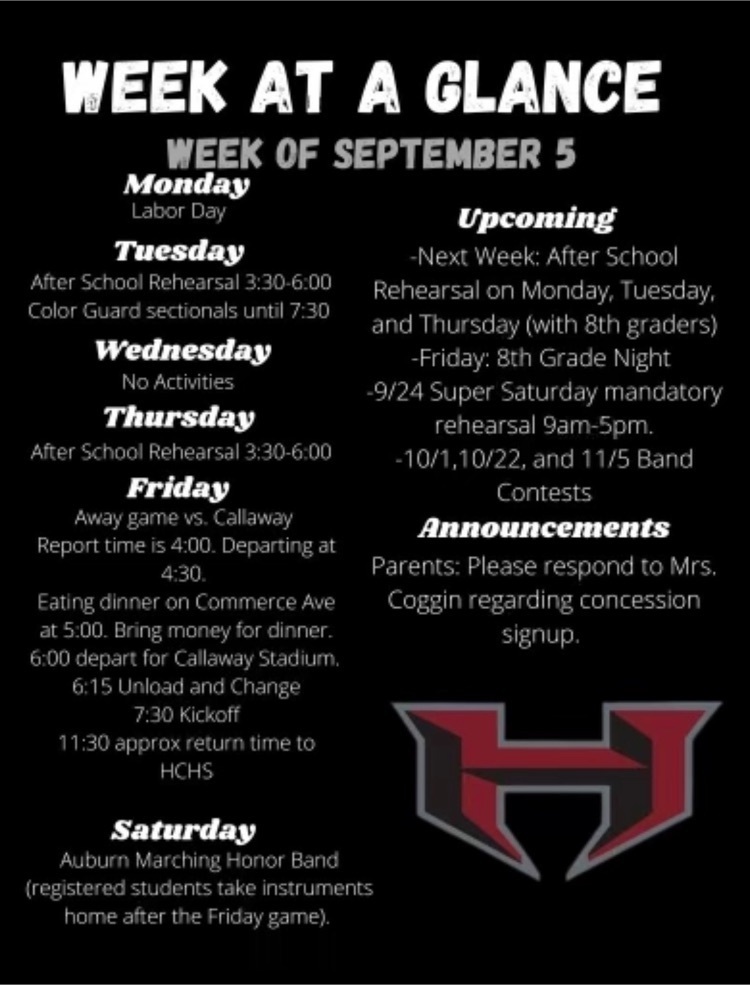 Week at a Glance 8/29

Week at a Glance 8/22

The Percussion Class is working hard on their upcoming performance of "Side Show."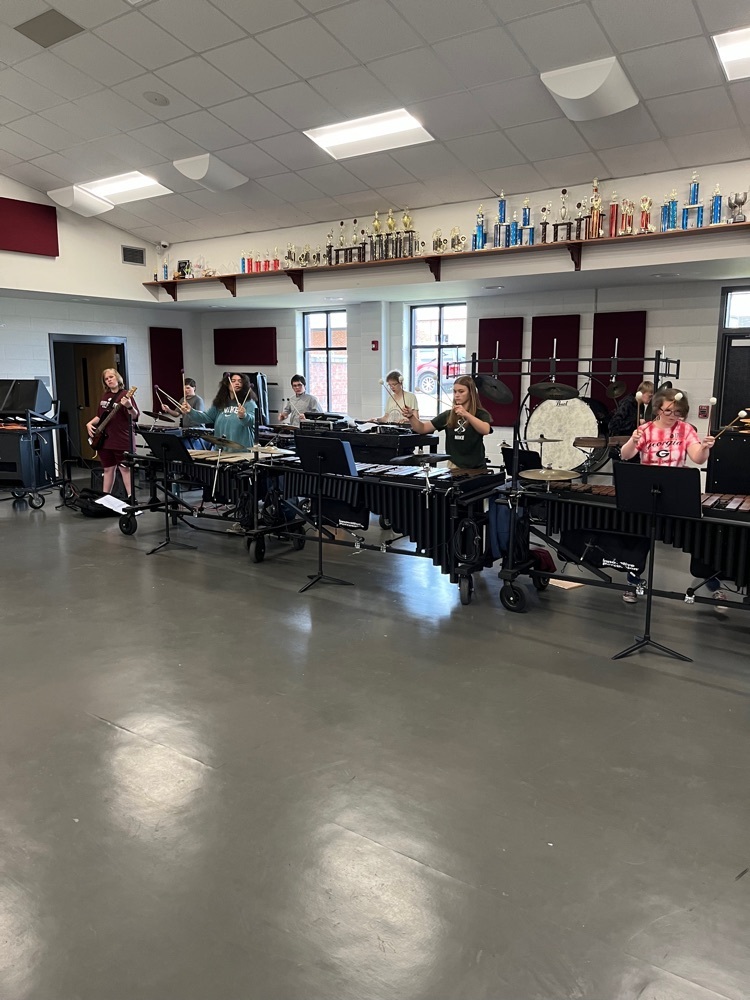 Week at a Glance 8/15

Week at a Glance

We're very proud of our Heard County Drumline. They put on a solid performance this weekend at the Atlanta Braves Trophy Tour and Drumline Exhibition and brought home some hardware! The drumhead is signed by the Heavy Hitters and several Atlanta Braves players. We appreciate all of the support from our friends, family, and all of #onebravenation.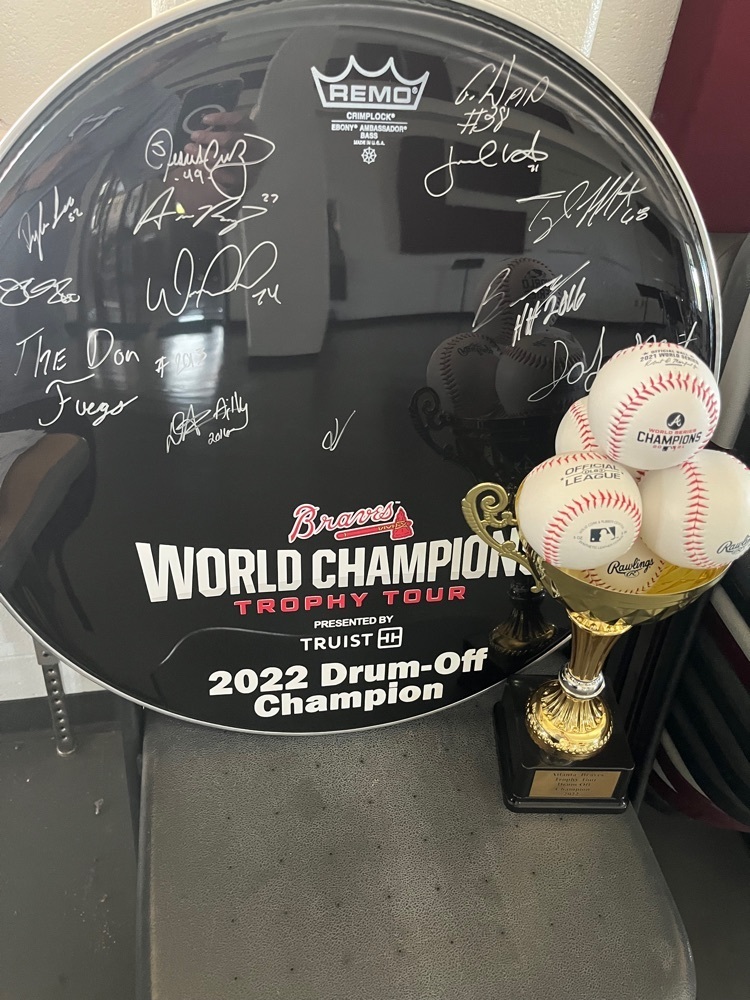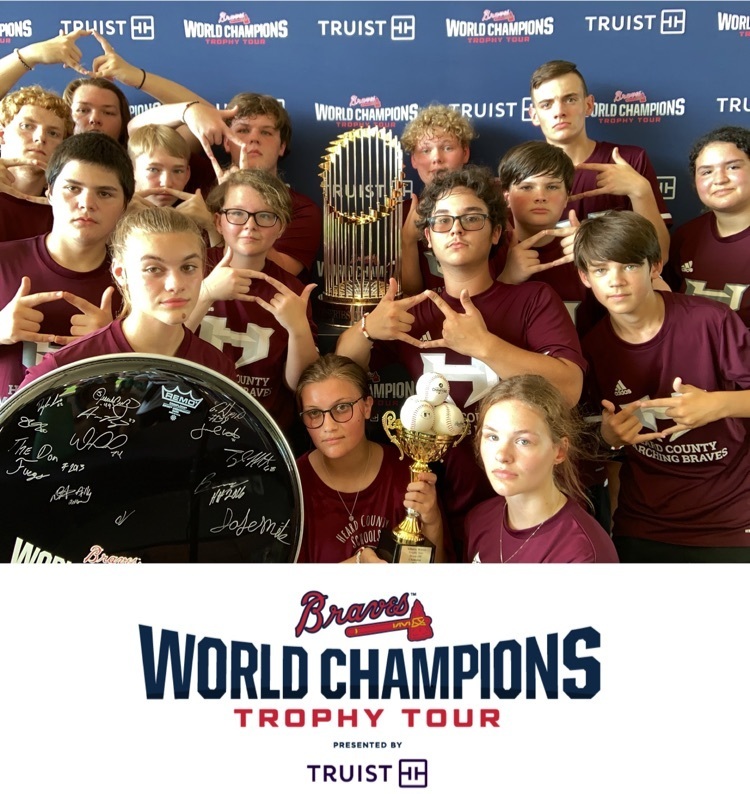 Week at a Glance

Week at a Glance 7/25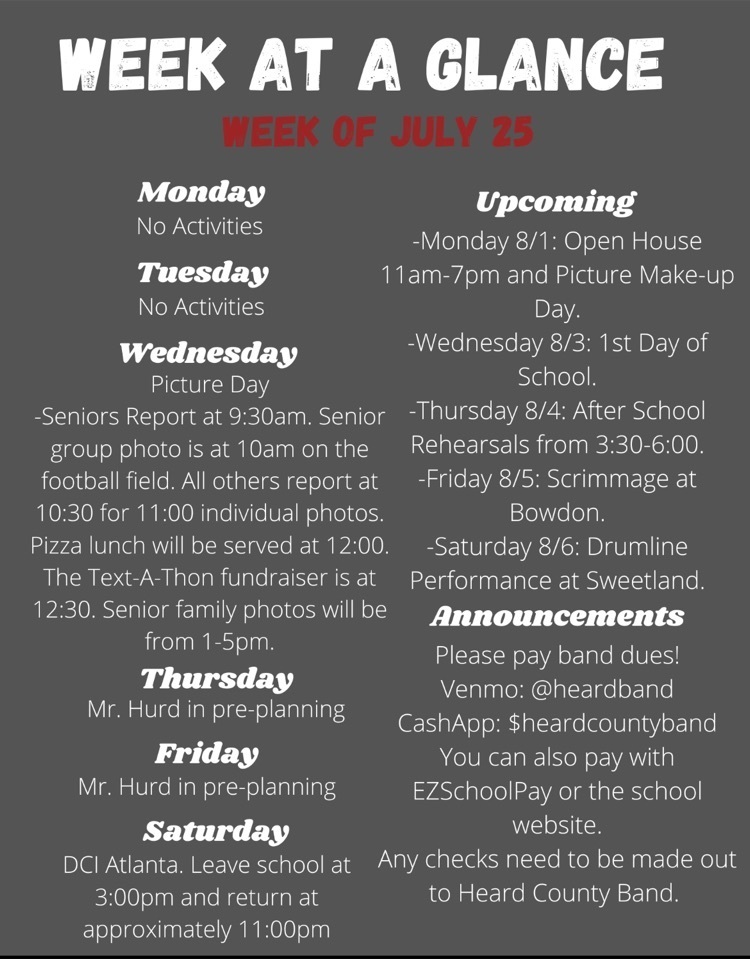 Registration is now open for returning Heard County students. Login your parent Powerschool account and complete the forms. Here is a link for step-by-step directions if you need assistance. Help will also be available at Open House.
https://www.heard.k12.ga.us/page/powerschool-parent-access-guide
*New students to Heard County will register at a later date.

Band Camp Week at a Glance

Band Camp Spirit Days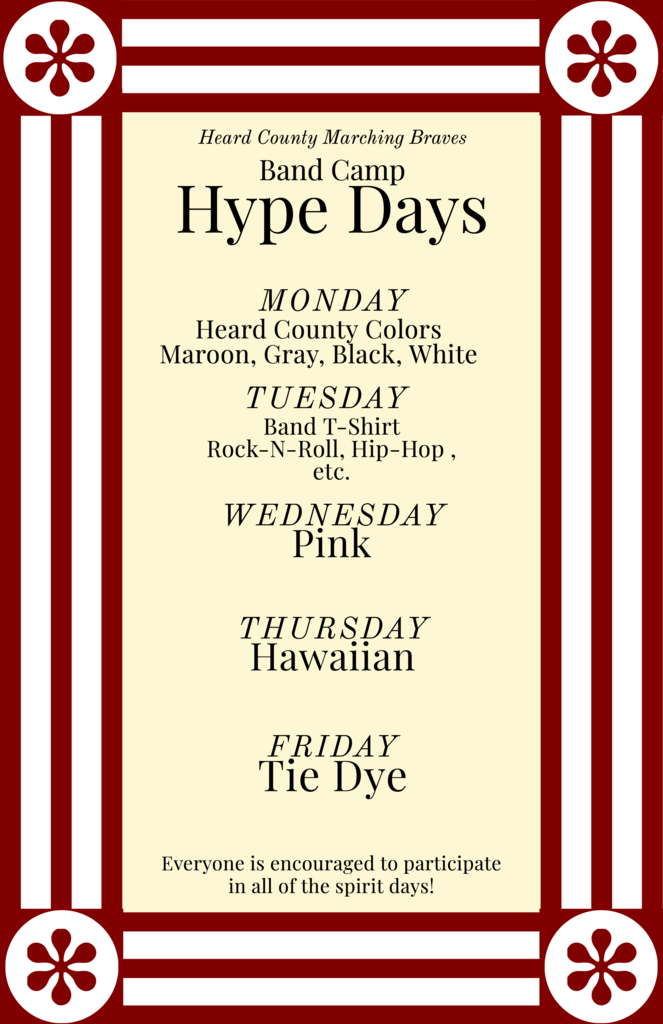 Band Camp Schedule

Uniform Fitting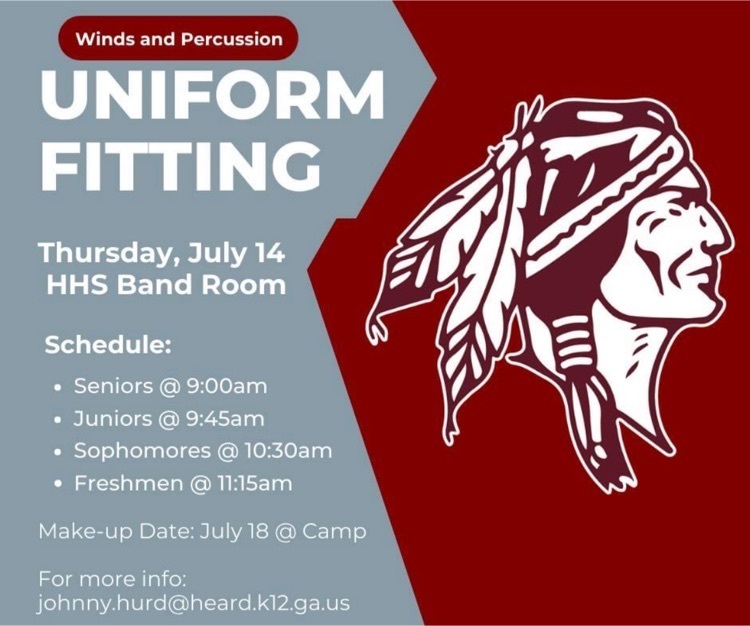 Week at a Glance 7/11

Week at a Glance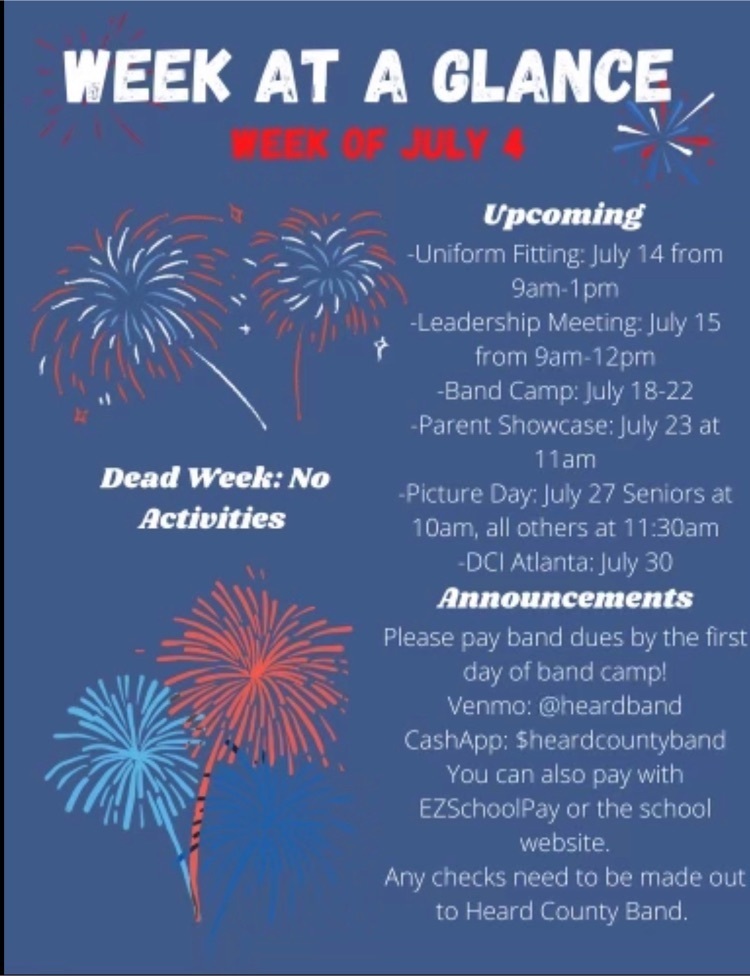 Week at a Glance 6/27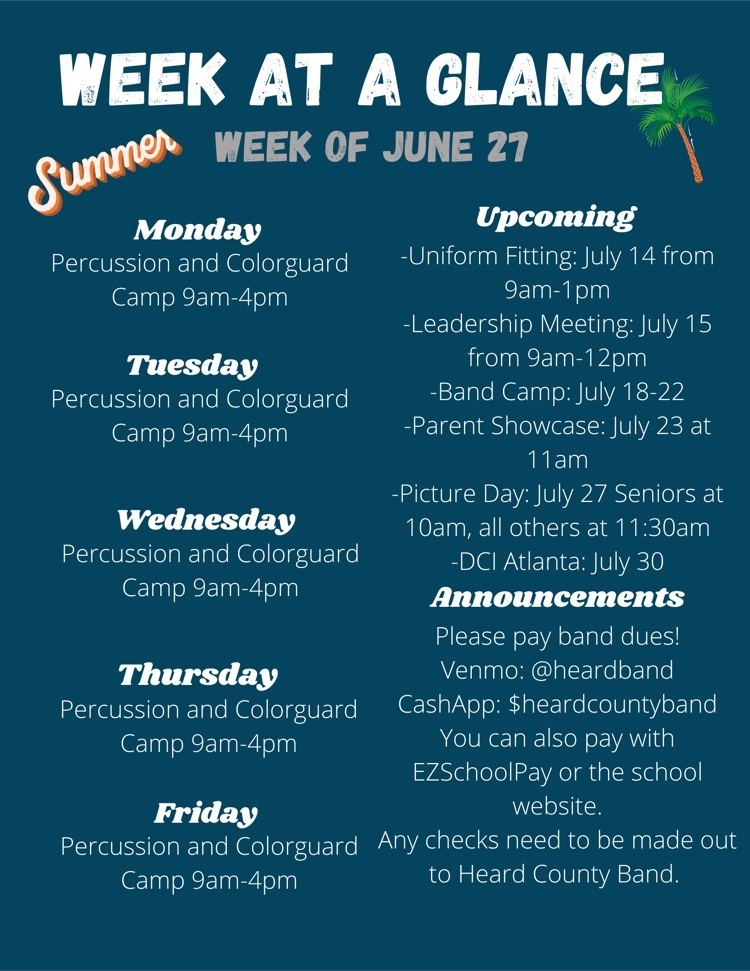 Week at a Glance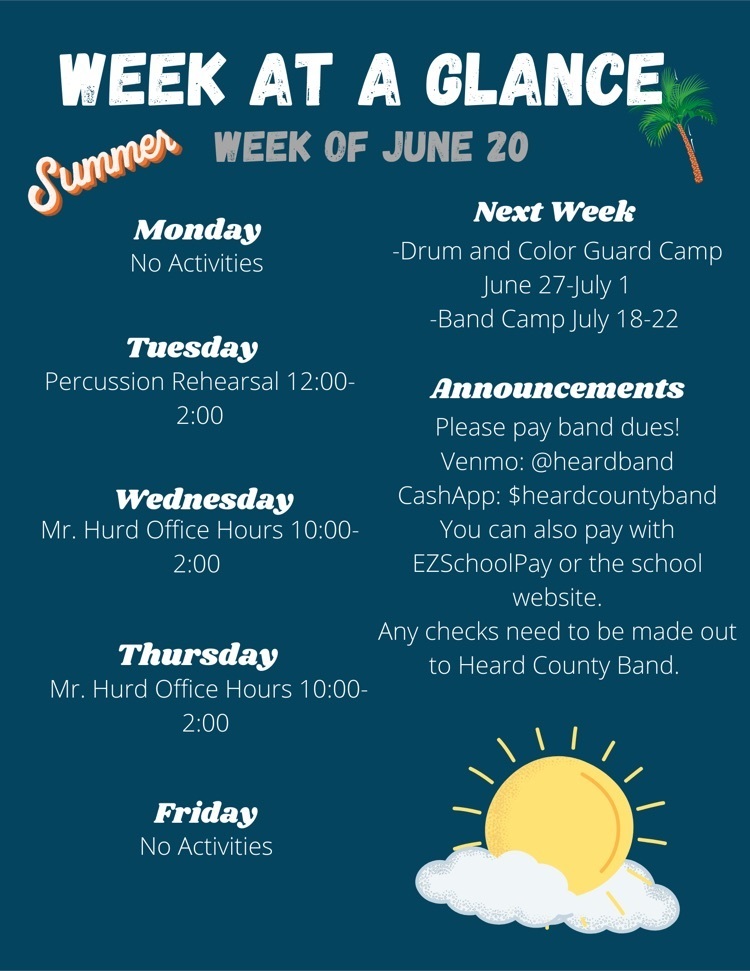 Week at a Glance